divinity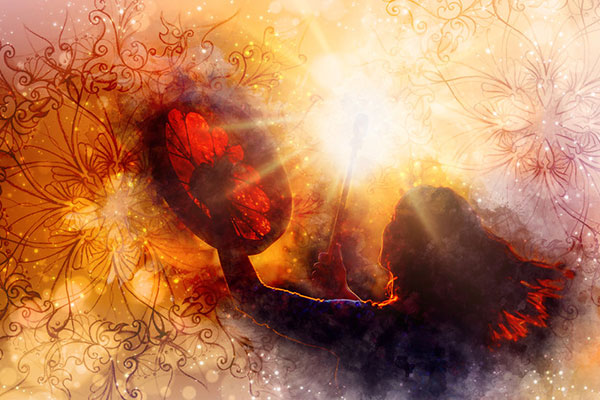 We cannot always control our environment, but we can be an active force in how things play out in our own lives. Through our actions and choices we impact our personal universe, even without any occult practice.
However, this changes once we become aware of our metaphysical ability to manifest, and we realize we have already been doing it our entire life as spiritual beings in human form. And once we become aware of our innate power to manifest we simply need to improve it and have a deeper conversation with the many layers of reality.
Our minds and, in particular, our expectations already influence the world around us. We do this unconsciously every day, and without direction. Sometimes we let our fears run wild and then we create dark mirages that end up taking shape in our material world. Yes, indeed, these are mishaps of our own creation.
We all want to guide, foresee, and control life, but for some of us this possibility has always eluded us. There seems to be too many variables and our judgments appear to lack the clout required to guide even our own most basic wants. Maybe reality is simply too complicated? Perhaps we just need more resolve? Or maybe 'magic' may teach us something about that.
The magic of manifesting is a technique or method, as well as a spiritual path. It is a tool for self-discovery, since it rearranges our perceptions of reality and it is a path because it leads us to personal revelations and inner realizations. Furthermore, it assists us in seeing how malleable our life really is, which is unquestionably the first step toward personal transformation.
Magic as an occult tradition has a bad reputation. It may appear that anything related to so-called magic is supposed to be dark and dangerous, even evil, but this is not the case at all. Instead, the magic of manifesting brings our true desires into reality. It is a continuous process that teaches us a lot about our minds. We actually become more aware of our most difficult personal aspects by engaging with the things we desire. In the pursuit of magic we often discover how we are sometimes our own worst enemy.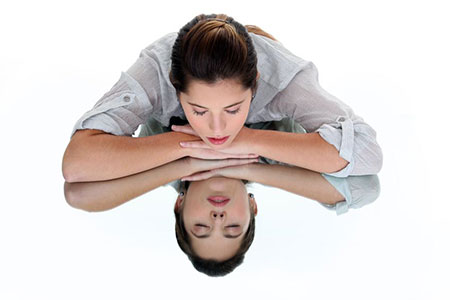 The art of 'being seen' begins within. It is not in the eyes, or heart, of an external beholder. It is the grace of being able to see oneself through the Divine Eyes of our Creator.
Every soul is unique. No two are the same. Each soul emanates from the Supreme Loving Source to offer its unique beauty and pleasure to God in an incomparable, individual way. When we look at ourselves through this lens, the true beauty, light, and power of the spiritual spark of our being shines upon our inner vision.
Relationships offer mirrors too. But what they show vary according to the quality of the reflecting surface. And what we see in them depends upon how well we know, see, and stand in the truth of our own higher self.
For example, if I look at myself in a broken mirror, do I see a crack in my face? I might…if I am not sure of who I am. However, if I know myself to be whole, I can readily recognize that the crack is in the mirror, and not in my face.
Similarly, there are relationships in life that reflect broken images back to us. That does not mean that we are broken, nor that the other person or people involved are broken either. We all have wounds and scars and other gaping holes yet to be healed, or not.
Whatever the case may be, it is the relationship itself that offers up the reflective element. It is the dynamic of exchange that shows itself as either clean, clear, balanced, cracked, smeared, skewed, and so on.
Knowing oneself in truth and wholeness is thus extremely valuable. If we do not possess such certainty of self, we may accept a broken or distorted impression projected by an ill-functioning relationship to be a reflection upon ourselves.