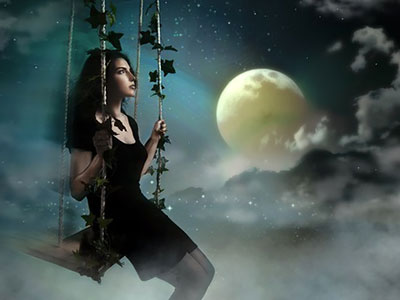 The Moon has always been a mysterious thing to me. I look at it and I feel a sense of comfort, and a sense of wonder. Do you also stare in wonder at the Moon sometimes? Then this blog post is for you.
I am not a Wiccan. However, I do like to take advantage of what God has given us to use in our lives. And I believe we can use the power of the Moon.
Ken Biles of Cyber Witchcraft explains how all people are affected by the Moon. First responders in emergency services will most likely tell you that things can get a little unusual around the time of a Full Moon. This is a truism without scientific proof. Read the rest of this entry »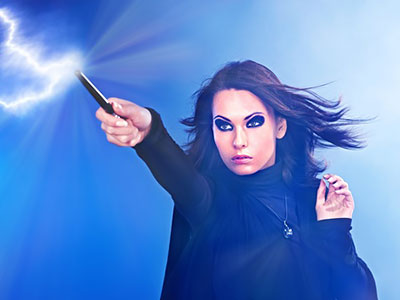 Why do people believe in curses? Can someone place a curse on you? It is my belief that a curse can only exist in your own mind.
Some call it 'negative energy,' but you create your own energy – and it could be positive or negative. Negative energy is not a curse and you have the power to change it at any given time.
Wikipedia defines a curse (also known as an imprecation, malediction, execration, malison, anathema, or combination) as any expressed wish that some form of adversity or misfortune will befall or attach to some other entity: one or more persons, a place, or an object. But in my experience, most people who believe they are cursed, are nothing more than victims of their own thought process. Read the rest of this entry »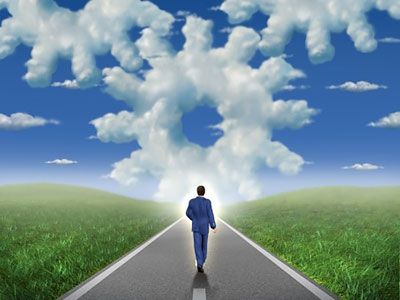 We all have our innate strengths and weaknesses. Hopefully, we are all leveraging our greatest innate talents, and addressing our innate weaknesses. But what about the concept of the self-fulfilling prophecy?
Quite simply, this is the idea that the energetic interaction between beliefs, thoughts, and the higher self, can cause something unwanted to manifest. By constantly resonating a pattern, can we actually cause it to come into existence. Herein lies a great opportunity, or potential curse.
Astrology clients sometimes ask me about free will. They ask whether free will even exists, since the planets influence everything in our lives and their movements are completely pre-programmed and predictable. Well, in my opinion, based upon my studies, research, work and personal experiences, you absolutely cannot change the energies that will unfold and predictably express themselves at certain times throughout your life path. Read the rest of this entry »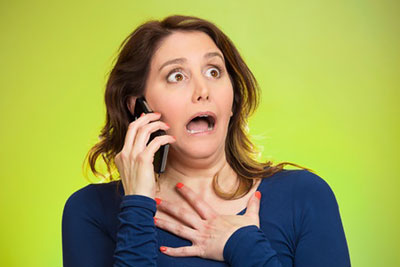 Not all "psychics" are reputable or trustworthy. Some claim to be psychic, but they are not. Others may be competent psychics, but simply not honest. If a psychic tells you any of the following things, you may need to consider ending the psychic reading immediately.
#1: "You are possessed by a demon and I am the only one that can help you."
Believe it or not, there are so-called "psychics" who make such claims and then ask for money in order for you to get "cured" or "cleansed." Be especially wary if the reader tells you not to tell anyone what they have told you.
They might instruct you not to confide in anyone, because it will make the evil spirit angry or it will make the demon hurt you. If this happens to you consider never going back to that psychic, and end the reading immediately. You should be able to talk about your own reading to whomever you choose to talk to. Read the rest of this entry »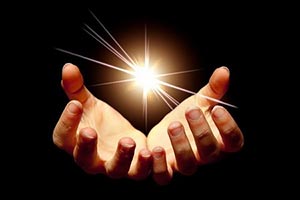 I went through something very confusing and traumatic many years ago. While in the middle of it, I realized that it was forcing me to learn about spiritual darkness. A topic I had refused to acknowledge or think about, since I chose to see the best in people. Since going through this dark period, I have had hundreds of clients come to me who have gone through the exact same thing and I am now equipped to help them both psychically and practically.
It all began when I took over a business along with all of its employees. The then manager was named Carol. I remember when I first shook her hand I felt a wave of nausea. I since have come to recognize this as the psychic acknowledgment of darkness present in someone. Read the rest of this entry »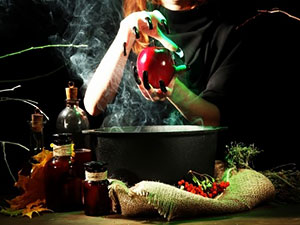 I have been doing psychic readings, spiritual coaching, and energy healing, and I have been teaching Kundalini Yoga, for 15 years now. Over the years I have heard of many scams and cons in my field of work. It saddens me to hear of such things, because I see firsthand the pain it causes the victims, who are often my clients.
"Psychic" scammers also makes my job so much harder. It puts a bad taste in people's mouths and makes them doubt people who are truly trying to help them and have pure intentions. Just as a doctor, therapist and teacher, the motivation of true healers and psychics is to help people, rather than having money be the motivating factor. Read the rest of this entry »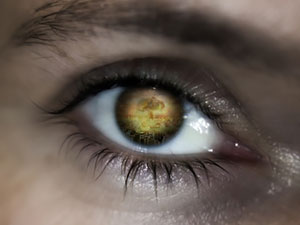 Clients frequently ask me, "Do you ever see anything bad?" My answer is both, yes and no. I feel I owe it to the client, when I see something that looks negative or difficult, to make them aware of it. However, I feel it would be irresponsible as a psychic to predict such future events without also giving them a way to avoid it, modify it, or correct it. The study of Astrology taught me that, while we may not be able to change the event, we can change how we react or respond to it.
For example I once saw a client going out of town on a business trip, in the rain and at night. There was great danger there that was possibly fatal. I advised the client that when he was in a car, in the rain, at night, and out of town for business, to be extra careful – especially at stop lights. Read the rest of this entry »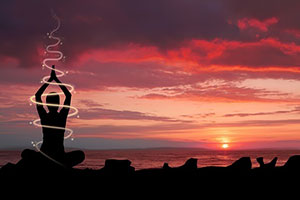 Lightworkers are exposed to all types of energy coming at them from a variety of sources. So, when using any type of divination tool, remember that you are opening an energy vortex to which there are no filters attached. This vortex, or if you prefer, a 'tear in the lining' of our realm, is open for anything or anyone from another dimension to come through.
Pull in your protection, whatever that may be, before using any type of divination tool, including Tarot cards, Ouija Boards or Crystal balls, to name a few. Do not think for a second that if you are a Lightworker it means you have automatic, full-time,  100% protection in all you do. Read the rest of this entry »