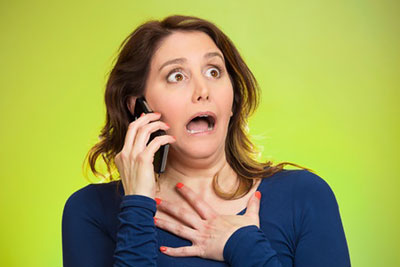 Not all "psychics" are reputable or trustworthy. Some claim to be psychic, but they are not. Others may be competent psychics, but simply not honest. If a psychic tells you any of the following things, you may need to consider ending the psychic reading immediately.
#1: "You are possessed by a demon and I am the only one that can help you."
Believe it or not, there are so-called "psychics" who make such claims and then ask for money in order for you to get "cured" or "cleansed." Be especially wary if the reader tells you not to tell anyone what they have told you.
They might instruct you not to confide in anyone, because it will make the evil spirit angry or it will make the demon hurt you. If this happens to you consider never going back to that psychic, and end the reading immediately. You should be able to talk about your own reading to whomever you choose to talk to. Read the rest of this entry »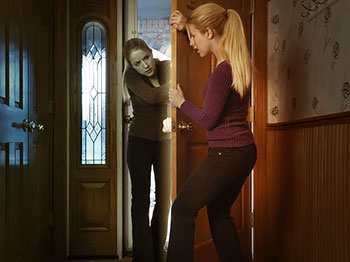 If I had a nickel for every time I was told that I look just like someone's friend, cousin, or sister, I would be one very wealthy woman. I'm sure that you may have experienced this yourself. But resembling someone is very different from actually having a doppelgänger. The doppelgänger is a mysterious, other-worldly twist on the standard "look-alike" – not only is there someone out there that resembles you, but might in fact be you!
How is this possible? The Germanic origin of the word doppelgänger translates as "double-goer" or "double-walker" and that "double" is believed to be a ghost or some form of paranormal phenomenon. Real doppelgängers don't have shadows or reflections, despite pop culture and urban legend suggesting otherwise. Read the rest of this entry »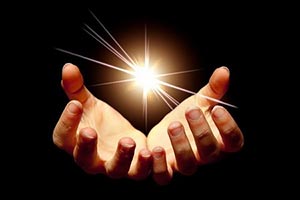 I went through something very confusing and traumatic many years ago. While in the middle of it, I realized that it was forcing me to learn about spiritual darkness. A topic I had refused to acknowledge or think about, since I chose to see the best in people. Since going through this dark period, I have had hundreds of clients come to me who have gone through the exact same thing and I am now equipped to help them both psychically and practically.
It all began when I took over a business along with all of its employees. The then manager was named Carol. I remember when I first shook her hand I felt a wave of nausea. I since have come to recognize this as the psychic acknowledgment of darkness present in someone. Read the rest of this entry »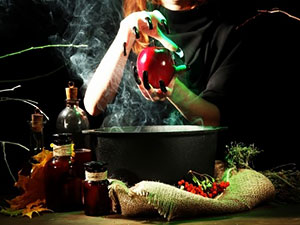 I have been doing psychic readings, spiritual coaching, and energy healing, and I have been teaching Kundalini Yoga, for 15 years now. Over the years I have heard of many scams and cons in my field of work. It saddens me to hear of such things, because I see firsthand the pain it causes the victims, who are often my clients.
"Psychic" scammers also makes my job so much harder. It puts a bad taste in people's mouths and makes them doubt people who are truly trying to help them and have pure intentions. Just as a doctor, therapist and teacher, the motivation of true healers and psychics is to help people, rather than having money be the motivating factor. Read the rest of this entry »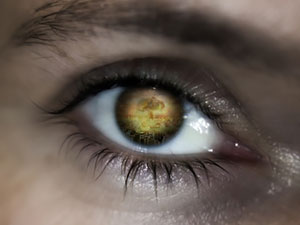 Clients frequently ask me, "Do you ever see anything bad?" My answer is both, yes and no. I feel I owe it to the client, when I see something that looks negative or difficult, to make them aware of it. However, I feel it would be irresponsible as a psychic to predict such future events without also giving them a way to avoid it, modify it, or correct it. The study of Astrology taught me that, while we may not be able to change the event, we can change how we react or respond to it.
For example I once saw a client going out of town on a business trip, in the rain and at night. There was great danger there that was possibly fatal. I advised the client that when he was in a car, in the rain, at night, and out of town for business, to be extra careful – especially at stop lights. Read the rest of this entry »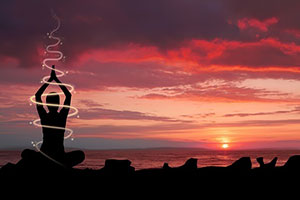 Lightworkers are exposed to all types of energy coming at them from a variety of sources. So, when using any type of divination tool, remember that you are opening an energy vortex to which there are no filters attached. This vortex, or if you prefer, a 'tear in the lining' of our realm, is open for anything or anyone from another dimension to come through.
Pull in your protection, whatever that may be, before using any type of divination tool, including Tarot cards, Ouija Boards or Crystal balls, to name a few. Do not think for a second that if you are a Lightworker it means you have automatic, full-time,  100% protection in all you do. Read the rest of this entry »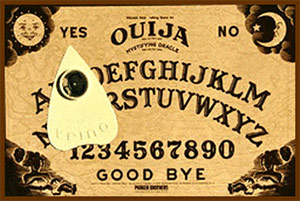 The Ouija board is an occult item that you don't want to mess with, or even try. It looks like something harmless and it's supposed to be a fun, friendly board game, but using it may open you up to something that could bring harm to you.
My brother once thought it was harmless to try and use the Ouija board to make contact with a good friend we had lost in a car crash. We grew up together, and when we heard that our friend had passed in an accident my brother was very distraught. He was looking for answers as to what had happened and for some mysterious reason so he decided to turn to the Ouija board for assistance. I told him I felt it was not a good idea, since I had read stories at the library about people who used the Ouija board and the disturbing things that happened to them. Read the rest of this entry »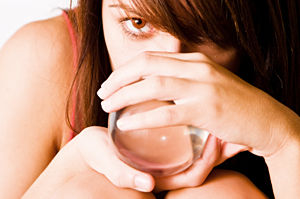 In some of my previous blogs I wrote about fake psychics wanting to get their hands on your hard-earned money. Well, this time I want to warn you about another kind of psychic scam – fake psychics who are not only after your money, but who are also energy vampires. Yes, the main aim of this species of troll is to make you feel bad, upset you emotionally or send you into a state of depression… and then make you pay for it with cash.
Recently, I had a client who called me about a man that she really cares about. She had first gone to a 'psychic reader' who works close to her hometown. This 'psychic' told her some really nasty stuff that upset her tremendously, it sent her into an emotional tailspin. She then searched for a reputable psychic service online and ended up calling me for a second opinion at PsychicAccess.com. Read the rest of this entry »