language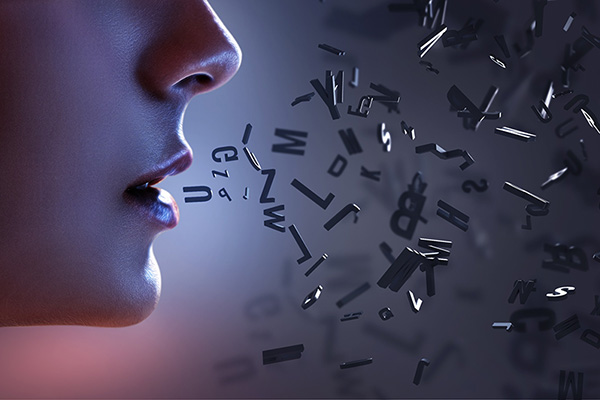 Affirmation is a great self-empowerment tool for deliberate manifesting, personal transformation and self-healing. It is a simple, yet powerful spiritual practice to focus on what we wish to create and attract, and make the changes we wish for in ourselves and our life.
An affirmation is an affirmative, positive statement or mantra that you repeatedly speak, preferably daily. Words or language have metaphysical power. By thinking, speaking, and writing affirmative mantras, slogans, chants, spells, invocations, or prayers we set powerful intentions for transformation and manifestation. Here are some examples:
I lоvе and ассерt myself.
I fully believe in myself.
My potential is limitless.
I am achieving greatness.
My body is healthy and strong.
My mind is powerful.
I have control over my thoughts and feelings.
I am happy and fulfilled.
Affirmations reframe and improve our thinking. It reconstructs our negative thought patterns and rewires our mind to become more positively focused. The more we repeat it, the more it creates neural pathways for positive thought. These empowering new pathways gradually replace our old, negative thoughts habits.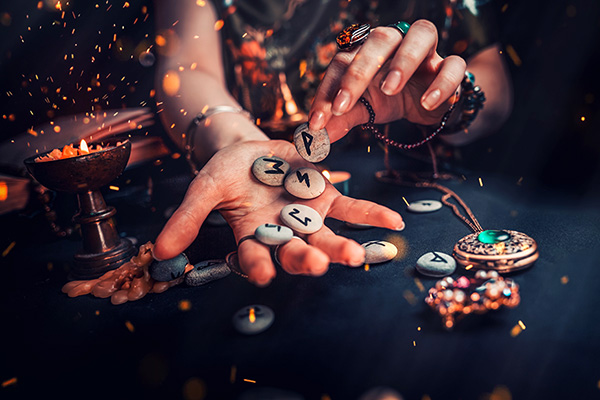 The casting of runes is a fascinating divination practice dating back to the ancient Germanic and Scandinavian peoples. The rune symbols originally served as an alphabet for written communication in various Germanic languages until the Latin alphabet was later adopted.
But the runes retained their archetypal symbolism and time evolved into a powerful tool for divination, magic, and meditation. The origin of word 'rune' actually stems from the old Germanic word for 'secret' or 'mystery.' The modern mystique of the runes lies in how it connects us to the wisdom of the ancients.
The runes are a set of 24 symbols, each with its own unique symbolic meaning and energy signature. Traditionally it is made of natural materials, such as stone, wood, or bone. The most common use of runes is for divination purposes, where the symbols are cast, or drawn, and then interpreted to gain insight into a particular situation or question.
Like other divination tools, the runes offer a gateway to tapping into the collective unconscious. These symbols have been used for centuries by countless people, each leaving their own energy imprint on the universal interpretation of each. When we work with the runes, we therefore tap into the collective wisdom it represents and gain access to a deeper understanding of ourselves and the world around us.
A charming aspect of the runes is their connection to nature. Many of these ancient symbols were derived from natural elements, such as trees, animals, and weather patterns. By engaging with the runes, we also connect with the natural world and its rhythms, which empowers us with greater balance and harmony in our lives and aligns us with the flow of the universe.