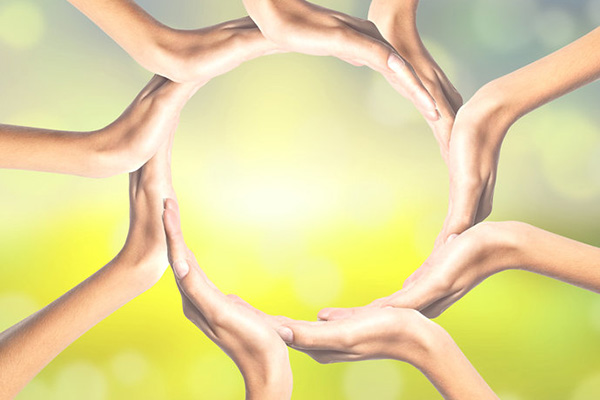 It seems like every day is a psychic adventure. From the moment I wake up until bed time my brain is working psychically. Except sometimes, when things do not go according to plan – then I know something must work out karmically.
My health is not always the best. It is funny, with my illnesses; I never expect them to come on the way they do. When I was younger, I was always healthy as a horse, because I was a dancer practicing three or four hours every day. I also did readings, and I waitressed for breakfast and lunch in restaurants. I was very strong and active, and for many years there were no sick days for me!
My psychic mentor, Grace Cade, was a reader and also a healer. She looked at me one day and said, "Go and see a doctor, because I see a blockage inside of you." At first she said it looked like the problem was with my heart, then she said it is the gallbladder. I was not sure what to think, but she turned out to be right thirty years later, when I had to have a gallbladder operation and some surgery on my stomach too. I also had spots on my right kidney.
At the time, I prayed to the Mother Mary and Saint Raphael, the greatest healer. I also continued to attend the healing circle that was established by Grace. We are a group of people who found each other through this healing circle. We worked together in past lives. I feel we are all connected spiritually, and always will be. Grace always said anyone who requests the help of the circle and needs it will never be turned away.
My father had a bad stroke years ago and he wasn't expected to live. My mom thought I was fantasizing too much, but I called my healing group. We took about a half hour with him, praying, meditating and sending a beautiful light energy to him. He was in the hospital when this took place, but psychically he was in the center of our circle. Well, he did heal up very nicely, faster than any doctor thought he would, and he went to live for another 15 years.