devotion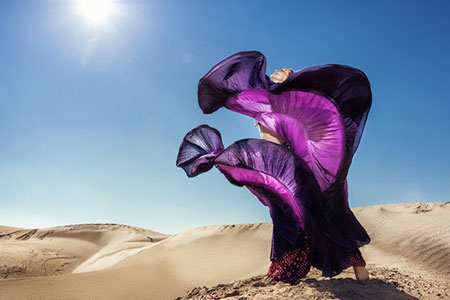 In the quietude of the morning, as the sun gently rises with a golden glow glistening through the trees, I feel a calm within reflecting the clear blue sky. The season is changing. The heavy heat and humidity of summer has dissolved into an idyllic balance of coolness, warmth, and lightness in the air.
It is a time of transition, moving toward autumn, but not fully there yet. For me, it is a season of revitalization and renewed inspiration. The vastness of nature expands all around and the interconnectedness of every soul within it reaches the forefront of my awareness.
Today, I will be intuitively teaching a dancing with nature class at the World Peace Sanctuary nearby. All of life is a dance with nature and its Creator. We are invited into that partnership and party of life, to move together in joy and harmony.
But how do we join the flow? It begins at the feet, at the root of the tree of life. In Srimad-Bhagavatam, the great celestial sage Narada instructs, "As pouring water on the root of a tree energizes the trunk, branches, twigs and everything else, and as supplying food to the stomach enlivens the senses and limbs of the body, simply worshiping the Supreme Personality of Godhead through devotional service automatically satisfies the demigods, who are parts of that Supreme Personality."
Not only are angels, nature spirits, and demigods part of the tree, but so are we. Like leaves upon it, we are connected not only with the twigs, branches, and trunk, but with the root, the very source and sustenance of all life. By watering that root with our whole-hearted attention and intention, we are nourished, supplied, and satisfied.
But what does this mean practically? It means peace and growth rest not in pursuit of individual desires, but in harmony with and service to Divine desires. Endeavoring to serve separate interests is futile and unfulfilling, just as watering the leaves and limbs of a tree individually would be. They would dry up and die if simply watered separately. Continue reading →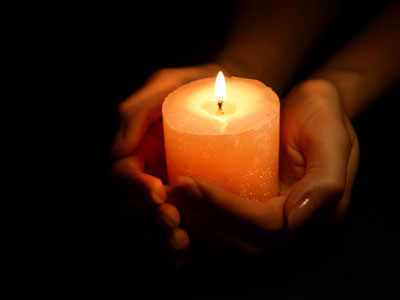 Devotion is a part of every spiritual path. Before you recoil in horror, it would be good for you to understand you already practice devotion.
You are devoted to many things, many people, and many concepts. You are devoted to your children, mate, friends, pets. You are devoted to a career, getting ahead, losing weight, working out, or practicing yoga. You are devoted sometimes to drugs, alcohol, self-hatred, self-loathing, unforgiveness of yourself, the relentless worship of punishing yourself for your perceived or sometimes real misdeeds.
You worship. You do. You spend hours on your practice. It comes naturally now, but did not at first. At first you had to spend hours on your practice, until it became a habit. Not only a habit, it morphed into your very identity, essential to you, your way of being, how you make decisions, how your prioritize your life. You have been doing your practice so long you forgot you created it, and carried it out until you and your practice have become virtually inseparable. Continue reading →