salvation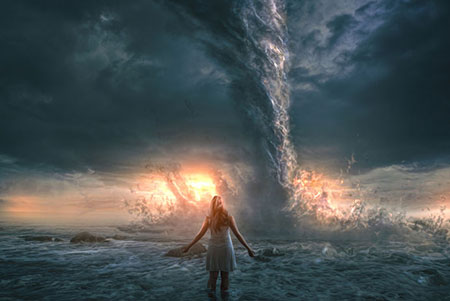 Major setbacks and challenges in our lives can lead to a 'crisis in faith.' However, as much as they may seem like unjust setbacks, they're actually about transcending major hurdles for the purpose of spiritual growth. In truth, these moments of adversity are evidence of an impending, giant step forward within our emerging consciousness. Cherish them.
For those of us who guide others coming into their spiritual power, it is important to understand the significance of these signs, so as to not misinterpret them. That said, it's not easy for those undergoing these symptoms, which can include feelings of being in limbo, doubtful and depressed, often creating rifts with family and friends. All of these signposts are marking the path for spiritual transformation in the now. For example, if you catch yourself having moments of letting go consciously of self-limiting negativities, that is letting you know that you're right on track. Honor them.
It's not unusual for an emerging lightworker to suddenly let go of family and friends whom they no longer resonate with, or to undergo a career change which formerly would have been inconceivable. One becomes less concerned with matters of everyday security, often feeling that the cultural values we have been taught are nothing but an illusion. Or, some may feel they are in mourning, as though something or someone has died – which is a actually an apt description. Indeed, it's a death of priorities and loss of all meaningless ties. As a result, it's not a loss at all. Rather, it's marking the path of self-sufficiency.
For me, it often goes something like this: "Hmmm, I'm feeling a bit restless. Is there something I should be pursuing? Is there a calling I'm missing?"  The answer usually comes as I wait on more information with intention. I call it WOO: Waiting On Orders. Although the 'orders' may not come immediately, sooner or later, I am back on my path in the direction indicated by the objectives my higher good is setting out for my next challenge in the spiritual growth process. Be aware of them.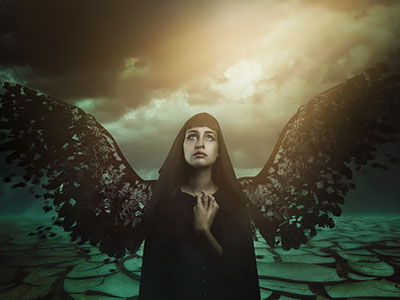 It seems like the forces of negativity and evil are on the increase in today's world. Whenever you turn on the news you hear of crime, violence, cruelty, suffering and corruption.
I do believe that there are bad or evil people in life. And when they cross over, they remain the same. The fleshly body of a person doesn't determine our being. It is the spirit of a person that determines their true personality.  However, I do feel that some people simply have mental problems that cause them to act evil. Once the mental disorder is cured, the true good nature of the soul comes back. Continue reading →