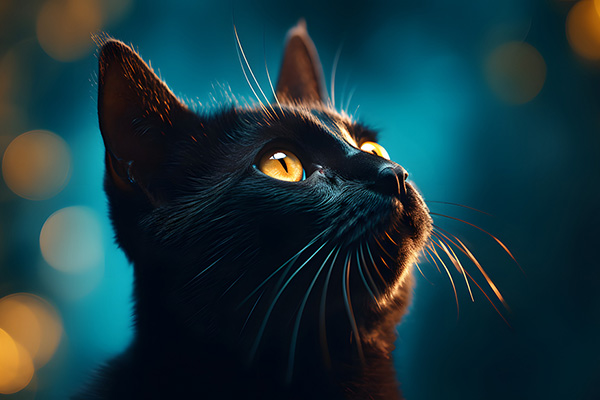 Years ago I had the privilege of owning a beautiful, sleek black cat, officially named "Midnight Mercedes Amadeus," but more simply known as "Fluffy."
I am very fond of black cats and absolutely adored this one. Fluffy was adventurous and extremely easy to get along with. We spent many happy hours together just enjoying life.
One day I noticed that Fluffy did not seem to be feeling well, and as it persisted, I decided that I had better take him to the vet to find out what the problem might be.
I took him to a new clinic near my home because I did not want Fluffy to suffer any longer than necessary. As soon as I walked into the waiting room and saw the vet, I knew that Fluffy did not like her one bit. How did I know? Well, the cat told me telepathically, of course.
Be that as it may, Fluffy urgently needed to see a doctor. So, in we went.
The vet was not sure what the problem was, but suggested giving Fluffy a cortisone shot "just in case."
"In case of what?" I heard Fluffy ask indignantly.