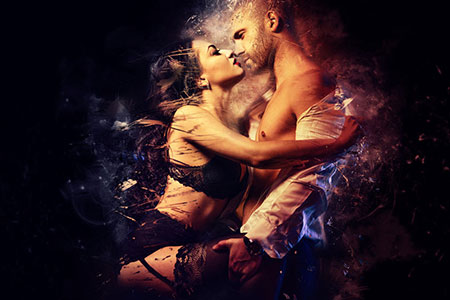 One of the most powerful and sacred energies we have is our located in our Sacral Chakra, the seat of our sexual and creative energy. This chakra is located just underneath the navel and associated with the color orange.
Orange is the most creative color. I always recommend to my clients who are struggling to design, paint, sculpt, write, choreograph, compose, manifest, or get pregnant, to introduce as much orange in their life as possible. This means wearing orange, decorating your art studio with orange, and even eating oranges and carrots and other orange-colored foods!
Nothing is more powerful or important in life than to create another life. To create a new opportunity for soul growth. To give access to another being to be able to use the planet for spiritual growth. For this reason, our sexual energy and creative energy are intertwined.
When a client tells me they are having a hard time writing their book or completing an art project, I always look into what is happening in there romantic and sex life. Usually there is a problem in this aspect of their life. For example, an unhealthy sexual relationship involving abuse or perversion will stifle someone's creative energy.
It is vital to know that every person you are sexually intimate with will leave a residue of their energy with you and take some of yours. Sex creates an energy cord between your and the other person. If this is not a healthy sexual exchange, then it may become both energetically and karmically toxic.
The abuse of our own sexuality, as well as the sexual abuse of others, can damage our creative energy. Abuse it, and you will lose it. Sexual trauma is stored in the body and can cause reproductive, psychological and creative damage. Sexual trauma as an adult, or in our childhood, needs a lot of work and time, and sometimes expert guidance, in order to heal.