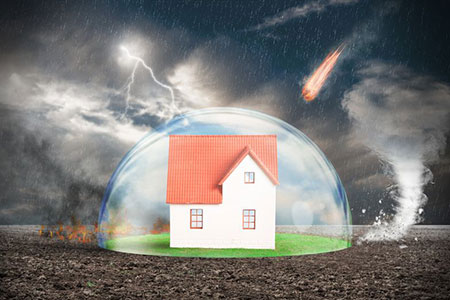 Your house is your sacred space. It is hallowed ground. It is the place where you and your loved ones regenerate, and find renewed strength and inner peace. For this reason, the energy in your home must be kept healthy and clean.
Some people believe it is okay to temporarily allow toxic people and other sources of negative energy into their homes, and then try to meditate, pray or smudge it away with sage later on, when it becomes a problem. I do not recommend this approach.
It is not always that simple or easy to get rid of negative energy. It tends to linger, especially when it is very aggressive, or has an extremely low, dark vibration. It may require a lot of repetitive spiritual cleansing work, and your firm intention, to be properly dealt with.
I used to take in people in need, who temporarily needed a refuge or safe haven. But I learned a difficult lesson. While I had the best intentions, and my heart was in the right place, I wasn't actually helping them. Most of them only went on to damage my property, steal my belongings, or hurt my feelings in some way. All of them somehow took advantage of me. And they always left my house, and my heart, in a mess.
These days I will donate, advise, offer a ride, or even a shoulder to cry on. But no one comes into my home anymore, especially since I started having children. My home is now sacred, holy territory. And I keep the energy pure in every possible way.