Why You Need Your Sacred Space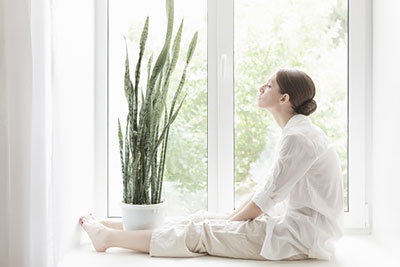 Creating a sacred space within our homes is essential to our well-being and emotional health. How many times have you needed a time out, or place of refuge to clear your mind? Seeking peace and balance is vital, with all of the breakdowns and breakthroughs occurring in our personal lives, and the world today.
You don't need to invest much money since simplicity is key. From past experience, the best place to start is by removing all the 'stuff' in your living space that is no longer needed, or wanted. Sell it. Donate it. Or toss it – depending on the value and sentiment.
Create a sacred space to learn more about your body and mind, go on a date with yourself and explore emotions, sensation, desires, dreams, and accept yourself as you are ~ Nityananda Das
This not only applies to material possessions, but also to people who don't truly support you, or invite toxic energy into your life. If someone is no longer on your level, create healthy boundaries for yourself, or move on. It is difficult to create inner and outer serenity with people who aren't on the same page as you. Send them on their way, so you can focus on what's important in your life.
By cleaning and purifying your whole environment, you get to wipe the slate clean and allow new inspiration, people and ideas to manifest. Sometimes we get caught in a cycle, pattern, or certain way of doing things, until we remove an element, or find another perspective.
For me, a spiritual space is a reflection of who I am and what I believe in. We all have a unique story that is to be expressed in our immediate environment, thus making it holy and sacred.
When you infuse your home or a room with your divine essence, you are creating Heaven on Earth and raising the vibration of the world.

About The Author: Laura

Attracting people from all walks of life, Laura has always been the type others come to for advice and direction. An initiated shaman, she's helped others to transcend fear and resolve dark aspects to achieve greatness in life and overcome limitations from the past.Spiritually, she's a mixed bag of traditional meets mystical, blending the best parts of Christian, Jewish and Muslim faiths with intuition and magic. She's been referred to as a witch, but considers herself a shaman. She uses her psychic gifts and divination tools to help you see the truth, awaken your spirit and overcome any problem. Contact Laura for a psychic reading at PsychicAccess.com