Sacred Trust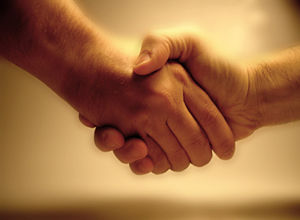 We all are born with gifts and talents that are our responsibility to nurture and grow. Those gifts are given by the Divine to be shared with others and to do our part in making this world we live in here and now a better place.
Before I decided to join an online psychic network, I did a lot of research and then decided to apply to Psychic Access. Because it was the most reputable. The negative feedback on some of the other sites, and the scams of spell work shocked me. Some sites actually encouraged what I refer to as 'baiting', which is sending emails telling people that 'dark energy' or an impending problem was coming and they should contact the reader immediately. Several sites I explored also could have cared less if I had any mediumship or psychic ability; if I had a pulse and was breathing, I would have been hired to do psychic readings there. I was horrified and disgusted.
Set your expectations high; find men and women whose integrity and values you respect; get their agreement on a course of action; and give them your ultimate trust ~ John Fellows Akers
Wounded hearts can have many dark and tender places and I knew that my desire was to be of service, to clarify, empower, encourage and inspire all that came to me and opened their hearts and lives to be read. My great grandmother taught me that with my psychic ability came tremendous responsibility. This is no game to me, no hobby, and I was not going to be associated with any website or company that encouraged such values or behavior.
When a psychic is allowed to read or enter the sacred space of someone's heart and life it is an honor and a privilege. The people that come to us do so because they are seeking answers, clarity, understanding, and direction that will allow them to heal, make wiser choices and move forward with more confidence.  It is a sacred trust that should never be violated.
What sacred trust has been placed in your hands and in your life? A partner, a child, an elderly parent, your job, your career? Are you honoring that trust? What we abuse, we lose.  Period. End of sentence. It is as simple as that.

About The Author: Angelic Heights

Empathic, intuitive, psychic from a very young age, Angelic Heights (Gail) learned well the importance of using her gifts for the highest good. Marriage and a career in the paralegal field occupied her until her early 30's. Accurate, compassionate and direct, her focus now is entirely on enlightening, uplifting, inspiring and guiding those who seek her counsel. Get a reading right now with her at PsychicAccess.com