sanctuary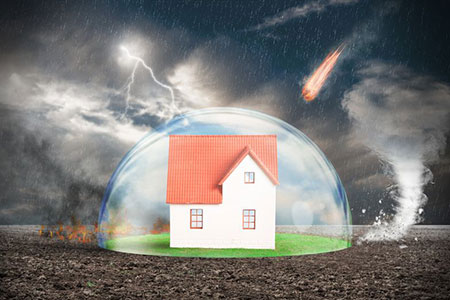 Your house is your sacred space. It is hallowed ground. It is the place where you and your loved ones regenerate, and find renewed strength and inner peace. For this reason, the energy in your home must be kept healthy and clean.
Some people believe it is okay to temporarily allow toxic people and other sources of negative energy into their homes, and then try to meditate, pray or smudge it away with sage later on, when it becomes a problem. I do not recommend this approach.
It is not always that simple or easy to get rid of negative energy. It tends to linger, especially when it is very aggressive, or has an extremely low, dark vibration. It may require a lot of repetitive spiritual cleansing work, and your firm intention, to be properly dealt with.
I used to take in people in need, who temporarily needed a refuge or safe haven. But I learned a difficult lesson. While I had the best intentions, and my heart was in the right place, I wasn't actually helping them. Most of them only went on to damage my property, steal my belongings, or hurt my feelings in some way. All of them somehow took advantage of me. And they always left my house, and my heart, in a mess.
These days I will donate, advise, offer a ride, or even a shoulder to cry on. But no one comes into my home anymore, especially since I started having children. My home is now sacred, holy territory. And I keep the energy pure in every possible way.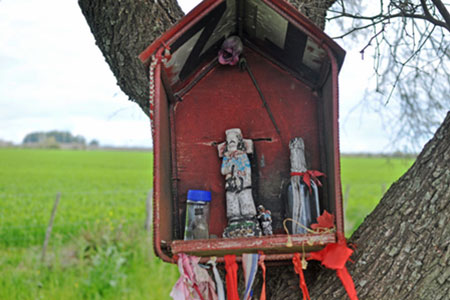 There are many saints not officially recognized by the Roman Catholic Church, or by any other religion for that matter. One of the most popular among them is Antonion Gil, better known as the Gauchito Gil (Little Gaucho Gil). His popularity rose exponentially in the last few decades and he is considered miraculous by many people who venerate him. He might not be properly canonized, but he is informally considered to be a saint in Argentina. His cult is so widespread that everyone in the country at least knows of his existence.
When traveling from one town to another in the Argentine provinces, it is very common to see a tree with many red ribbons blowing in the wind, and underneath it a small wooden case that holds an image of Gauchito Gil. In some places there are even a small temple, or even a church dedicated to this saintly figure. None of them are recognized officially by the Catholic Church, but the service of a priest is not uncommon.
Gauchito Gil's life came to a tragic end 142 years ago, on January 8, 1878, near Mercedes, Corrientes, in Argentina. His executioners were a group of policemen who had to transfer him to the courts of Goya, but who decided instead to execute him on the way there.
Gil was accused of being a deserter and a matrero (someone who lives in isolation to be out of reach from the law). But the laborers and peasants in the area knew him instead as a warrior for justice, who protected the weak, relieved the sick and avenged the humiliated. His enemies considered him a fearsome expropriator, as well as a healer capable of making people fall in love with him, or paralyzing them with his powerful eyes.