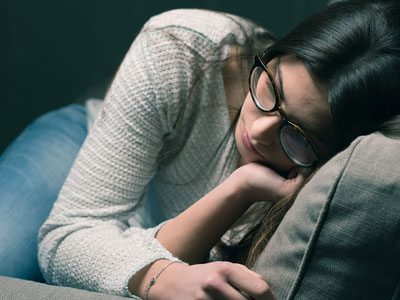 I recently did a psychic reading for a dear client here in my local area. Her question to me was, "Why am I so depressed? Lately I have had time off from work, I really haven't been doing very much, but I am feeling depressed and tired." She went on to ask me what might be causing this depression and what she could do to prevent it.
I am clairaudient and instantly heard the word, "Idleness." It came to me loud and clear, and I shared this with her. She paused for a moment and said, "You know, I think you may be right! I am usually more depressed when I get my two weeks vacation and I have nothing planned. I don't enjoy my usual hobbies and I just end up laying around and over-thinking!"
Apparently, when she has too much free time, she starts to worry about things in her life that does not usually bother her. She even has a sudden fear of dying when she isn't being productive! Read the rest of this entry »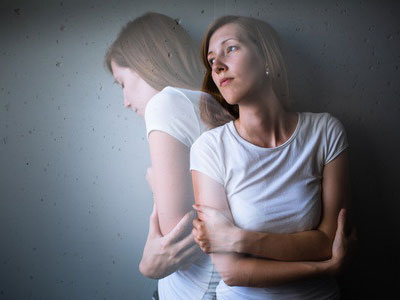 Imagine a vehicle created today that will not only be able to assess, from an inner guidance system, any damage done to it at a given time, but also have the wherewithal to be able to make all the appropriate repairs by itself. We would most likely be lined up in droves to witness this immaculate event, because more than likely we would not trust that this could be true. We would have to experience for ourselves if it truly possible.
Do you remember, as a little kid, falling and skinning your knee? What did you do at the time? Did you just have mom clean it off, allow a scab to cover it, which is your body's natural way of saying, "Let me put this protective coating on to make sure there is no further damage." And then all you had to do was just let your knee recover and heal by itself, with no further help from anyone or anything, because your body knows inherently what to do. Read the rest of this entry »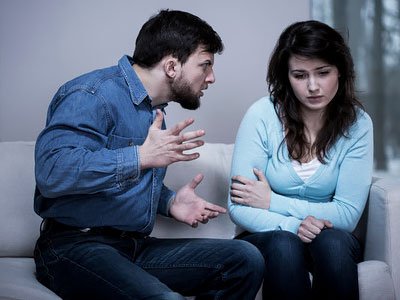 You're crazy, that never happened. You're too sensitive. You're making things up. No one else has ever said that about me. I get along with everyone else except you. I've never had this problem with anyone else but you. Everyone says you're crazy. I'm not cheating, so maybe you are… since you are accusing me. You are too sensitive.
These are just some of the things you might hear when someone is gaslighting you, when you have confronted them with their own issues or manipulations.
Gaslighting is a form of abuse that is more common in romantic relationships, but it can occur in landlord and tenant relationships, friendships, employee and employer relationships, and even in relationships with neighbors. It is basically the art of messing with someone's mind or reality. Sometimes it is done in an obvious way, right in front of the person, and sometimes it is under the radar and you don't you know who is gaslighting you, or even if you are actually being gaslighted. Read the rest of this entry »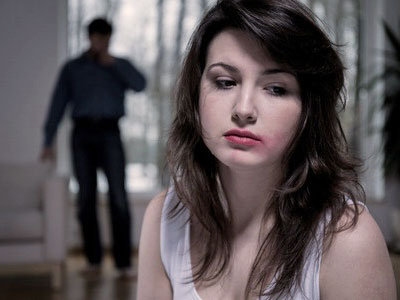 Gaslighting can be a very destructive component of a toxic relationship. It basically refers to any form of 'reality twisting' or 'crazy making' that aims to confuse or manipulate the victim. Gaslighting is used to gain power and control in the relationship, by making the victim question their reality.
The phenomenon is typically found in romantic relationships, but it can occur in all kinds of social relationships, including friendships, in the workplace and with neighbors. Sometimes it is done in an obvious way, right under the victim's nose, but mostly it is done under the radar and you don't always know who is gaslighting you, or even that you are being gaslighted. Read the rest of this entry »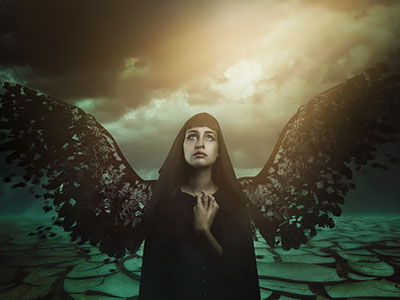 It seems like the forces of negativity and evil are on the increase in today's world. Whenever you turn on the news you hear of crime, violence, cruelty, suffering and corruption.
I do believe that there are bad or evil people in life. And when they cross over, they remain the same. The fleshly body of a person doesn't determine our being. It is the spirit of a person that determines their true personality.  However, I do feel that some people simply have mental problems that cause them to act evil. Once the mental disorder is cured, the true good nature of the soul comes back. Read the rest of this entry »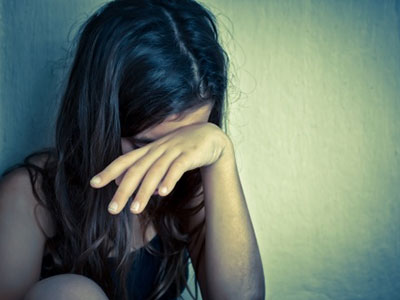 Although I have experienced some depression, as we all do from time to time, I have never experienced the extreme depths of darkness and despair that some people do. I sincerely hope that through my psychic work I am able to alleviate some of that dark cloud of gloom and fear for them. There is usually emphasis in these psychic readings on how, one day, when they look back, they will no longer be able to imagine how awful it felt when they used to be in that black hole of depression.
Such was the situation with one of my clients, who later became a friend. She is a psychic herself, and was being severely judged when she couldn't keep her appointments or dates with customers and family. Naturally, there were a few understanding individuals, but I felt that most were blatantly judging her as 'flaky' and unreliable.
We weren't in contact every day, but when we were, I was aware of what she was going through, and I could only encourage her with the great things I saw ahead for her in her wonderful work for spirit. The Spirit world were using me as a medium to assure her that they were going to help her heal, and will then encourage her to get back to work. Read the rest of this entry »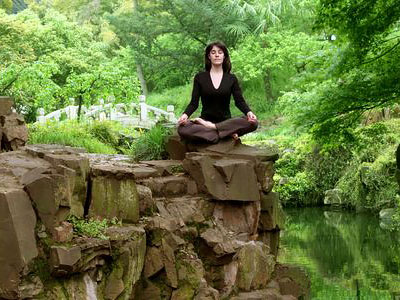 I love plants and enjoy sharing space with them. I several in my home and take very good care of them. I'm mindful to water them around the same time every week and I even talk to them. In many ways, I look at them as my friends.
I live in a home that doesn't get much sunshine, so I have selected plants that require low light. While they never receive any direct sunlight, they are thriving like champs and are healthy and happy.
Plants are much like people in that sense. Some of us require a lot of people around us to be happy, the same way some plants need lots of sunshine. But some of us require lots of quiet, alone time, like some plants prefer the shade. We all recharge and thrive in different ways. Read the rest of this entry »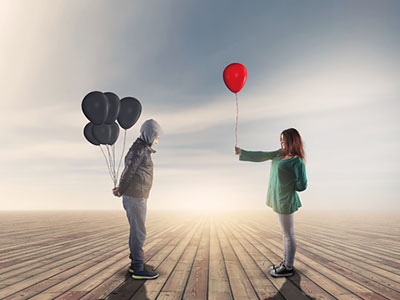 People are drawn to empaths naturally. They tend to open up and pour out their souls to the empath, knowing instinctively that their secrets are safe and there is no judgment or condemnation. This is great, unless you are the empath who is burned out and exhausted with the weight of keeping everyone around you happy, with no one to talk to yourself.
I've been doing readings on Psychic Access for six years now, and during that time I've had the privilege of reading for several individuals who are born empaths, but were not aware of their innate gifts and abilities. They have since grown exponentially in their awareness and have learned to trust what is at the core of their being. Read the rest of this entry »