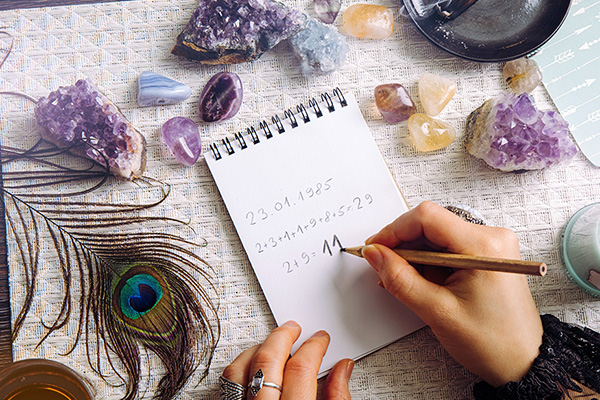 Math was my least favorite subject at school. However, as an adult I did develop a greater appreciation for it. I even became a bit of a 'number cruncher,' but not in the typical way. Instead, I discovered that numbers are far more intriguing than its standard use in the classroom and boardroom.
I might have been much more interested in mathematics in my youth, had I known back then that Pythagoras, the famous Greek philosopher, was much more than just a stodgy old mathematician. Although he is most famous today for his mathematical and scientific discoveries, he was in truth a great mystic whose metaphysical teachings are seldom mentioned in modern textbooks.
Legend has it that miraculous events surrounded his life from an early age, including that his birth was predicted by Pythia, the renowned Oracle of Delphi at the Temple of Apollo. Although he spent his early years studying mostly in Greece, he later relocated to Egypt, where he lived for over two decades to study music, medicine, mathematics, magic, and mystical teachings.
Not only was Pythagoras a psychic in his own right, who practiced divination and prophecy, but he also used mathematics solely for mystical purposes, not for practical reasons. In fact, he believed that everything in the Universe consists of numbers. and that numbers can therefore reveal to us many universal truths and secrets.