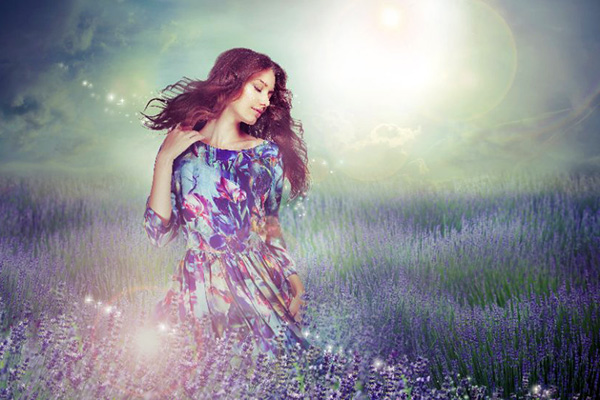 The Moon is traditionally associated in healing and metaphysical practices with several flowers and plants, specifically herbs. Many of these herbs are silver, grey, or pale blue, as well as green, much like the Full Moon itself. Many of these plants are also associated with water, or grow near it.
There are several ways to use herbs in your practice, such as ingesting it in teas or other edible formats, and burning it as incense to purifying ourselves and our living spaces.
During the peak of the moon cycle when it is at its strongest during the Full Moon, is a powerful time to reflect on our emotions, the subconscious, healing, and parts of the body associated with water (blood, digestive system, reproductive system). We can enhance this powerful lunar energy by drinking an appropriate herbal tea, or burning an incense blend consisting of lunar herbs.
Different herbs are associated with the different energies of the lunar cycle.  If you are working through some difficult emotional baggage, try lavender, wild rose, lotus, poppy, or kava-kava.
Since the Moon encourages healthy consumption of water and moisturizing, herbs like aloe vera, coconut, chickweed, or marshmallow and aniseed roots act as both natural refreshers and soothers. They are excellent to ensure healthy water absorption, and gels made from aloe are well-known as natural moisturizers.
If you wish to deepen your levels of compassion and understanding during a moon cycle, try mugwort, wormwood, or passionflower. Many of these herbs are edible and delicious. Just be sure to double check first, before adding them to your salad or your teapot!