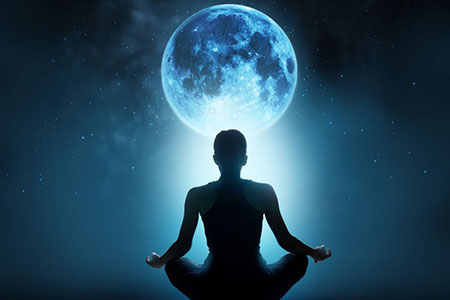 The metaphysics for this month is subject to an astrological rarity. October 2020 features what is known as a Blue Moon, or a second Full Moon in the same calendar month. This month's second Full Moon will take place next week, on October 31st, and is traditionally known as the Hunter's Moon. It follows the Harvest Full Moon that took place on October 1st.
As you may have guessed, the phenomenon of the Blue Moon gave rise to the popular saying 'once in a blue moon.' It is used to refer to something that is unusual or special, or a rare event that seldom happens.
The origin of the term itself is unclear, but it has nothing to do with the actual color of the Moon. The earliest written record of the term 'blue moon' has been found in an 1528 pamphlet composed by two friars, William Roy and Jerome Barlow, in which they state, "Oh church men are wily foxes… If they say the moon is blue, we must believe that it is true." It has since become part of pop culture and modern folklore, including being the namesake of popular songs and movies.
Astrologically speaking, two full moons in a month only takes place about seven times every nineteen years, due to the way the Moon's orbital cycle does not line up exactly with calendars on Earth. It's a rarity, for sure.
So, what can we expect during such a rare event?