identity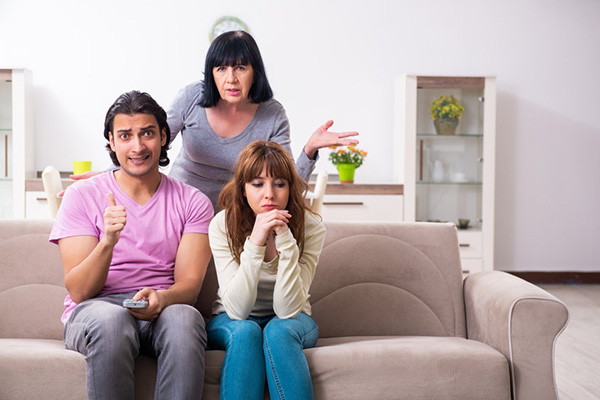 Family and our relatives have a huge impact on our romantic lives, whether we realize it or not. We bring so much from the way we were raised into our love relationships and marriages.
But having had a difficult childhood does not necessarily set us up for challenges and failure in our relationships. In fact, for those who are self-aware it can be an advantage of choosing not to bring the toxic drama of your childhood home into a current relationship.
For example, if you saw your father treat your mother without respect, you might set your mind to never allowing that happen in your own relationship. This kind of courage and personal responsibility can break the cycle.
We all have things that happen in childhood things that happen that are out of our control, it is all in how you deal with them that forms us as adults. We have a choice always.
The other aspect is culture and the values and customs with which we were raised. Depending on the circumstances it can have a significant impact on our relationships.  Once again it is a choice how we want to handle it. Do we follow the family traditions, or not?
It takes courage and an open mind to march to your own drum. Standing up for what you believe can also go a long way. Sometimes this is vital to ensure a healthy, happy relationship that will last.
Of course, the biggest challenge for most couples is having the family up in your relationship business. Do your relatives influence your decisions and interfere in your relationship? Navigating a relationship or marriage successfully in this day and age is challenging enough.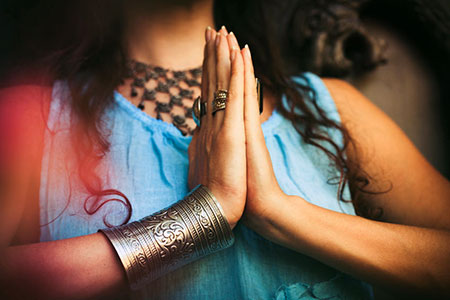 One of the most moving metaphors I have ever heard, describes the calm that rests beneath the surface of the ocean. While there may be waves and turbulence on the top, if you dive down deeper, you will come to waters that are more still.
Similarly, the troubles of life that bring disturbance to the body, mind, and relationship dynamics of the world, occur at levels which are external to the eternal self. By going deeper, peace within can be found.
Spiritual traditions of the world define the self and the soul in varying ways. The ancient Vedic texts, for example, identifies the individual soul as measuring one ten-thousandth the size of the tip of a hair, and states that it is located in the region of the heart, seated beside the Paramatma, or Supreme Soul (God).
In the Vedic tradition, consciousness is recognized as the symptom of the soul, which is carried throughout the body by the blood, as it is circulated by the beating heart. When the heart stops and consciousness leaves the body, it is because the soul has departed.
Lord Krishna further describes in Bhagavad-gita that this atomic soul is never born, and never dies. It is immutable, unchangeable, indestructible, and always aloof from matter and its influences.
These spiritual teachings go on to highlight that the pure eternal soul is one's real identity – the 'I' or 'me' felt by each and every living being. In this world, it has become temporarily covered by a subtle body made up of mind, intelligence, and false ego, as well as by the physical body comprised of earth, water, fire, air, and ether. In this state, the modes of material nature act upon it, and one acts out various behaviors compelled by the energies of those coverings. But the soul itself remains untouched and unaffected.