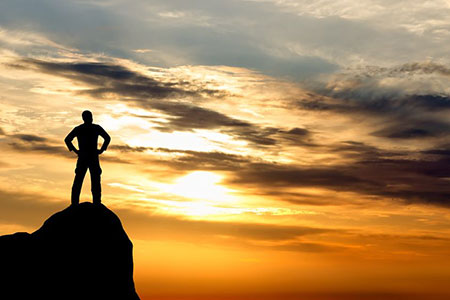 My maternal grandparents were very significant people in my life. We called them Mama and Papa, and we were extremely attached to them, and loved them dearly. They taught me important life lessons about love, loyalty, courage, and the resilient power of the human spirit.
They were married very young, which was not uncommon in those days, and went on to produce large family of 15 children. My grandfather worked on the docks in the small town where we grew up, and made very good money doing it.
Their lifestyle should have been more comfortable than it was, since his income was quite substantial for that time. But it was not, and this was not due to them having so many children either. The real reason was that he was an alcoholic and a gambler, so there were many times when the family did not fare so well financially, for obvious reasons.
This was not something we realized as children, and if we were told we would probably not have given it any credibility. We simply worshiped our grandparents too much to believe such a thing!
My own parents were quite poor, so when Papa gave us a nickle or a dime, and sometimes even a quarter, he certainly seemed a hero to us. It was not just the money. Papa gave us the most profound love and attention that poor, neglected children crave and we reciprocated in kind. We absolutely adored him.
Although Papa was in truth not always conscious of the daily needs of his family, it was still abundantly clear he cared for all of us with a strength that is not always understood, especially when it came to our grandmother. One could not only see, but also feel his intense love for her.
They had mostly lived in very humble homes during the many years they were married, and while we are now certain Mama must have found it trying at the best of times, she was never heard to utter a complaining word. Such was her loyal devotion to her life partner.