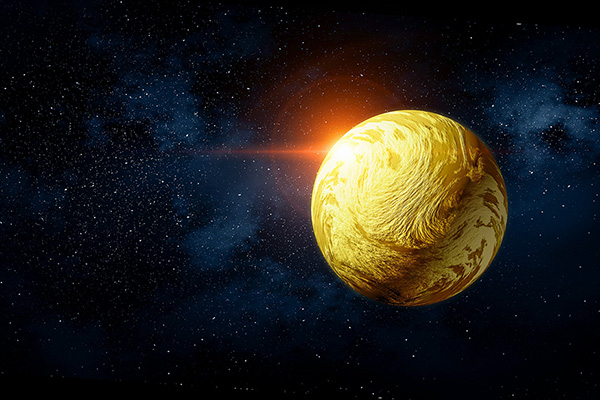 Mercury goes retrograde today. This astrological phenomenon occurs three to four times per year, when the planet Mercury appears to move backwards through space. Energetically, it can be a period of frustration, error, confusion, and delay, and each cycle lasts about two to three weeks. Mercury retrograde begins again today and will last until September 14th.
In ancient Roman mythology, Mercury is a prominent god who rules business and finance, communication, travel, luck, swindlers, and thieves. He also serves as the guide of souls to the underworld and as a messenger of the gods. He is also known for his ability to take things apart and put them back together again. In astrology, the planet Mercury is therefore associated with communication, intellect, technology, and travel, so all of these aspects of life can be affected when it goes retrograde.
During Mercury retrograde, all aspects of communication, logic and reason can become more difficult and dysfunctional. Misunderstandings and mix-ups are more likely, and we are sometimes less able to think and express ourselves clearly. This can cause problems in our personal and professional relationships. We are also more prone to making mistakes or overlooking important details, leading to frustration and confusion.
Communication systems and technology are also affected by a Mercury retrograde. Digital communication devices and electronics may malfunction or break down, and internet and phone connections may be disrupted, making it more difficult to stay in touch. Travel may also become more challenging during this time, with delays, cancellations, and other unexpected obstacles.