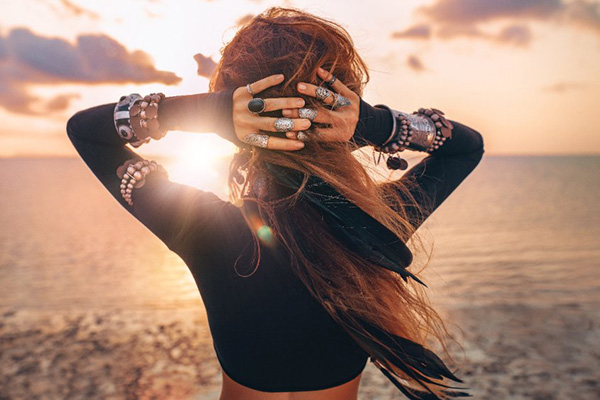 A recent chat with a relative about my plans for the future reminded me of a first cousin who once remarked on my nomadic lifestyle, "You really don't seem to stay in one place for more than ten minutes!" A friend once also pulled my leg about needing to buy a new Rolodex, because I was filling hers up with all my constantly changing addresses from all over the world (those were the days before contacts could be more easily stored on a smart phone).
According to Astrology, I was supposed to get settled early in life as a Cancerian, by creating a permanent home and haven, and having a family with several children. Well, this was never the case. I thought the desire to settle down might come as years passed, but it never happened.
I also never became broody. I would become motherly over a puppy, kitten or other young animal, but I never felt the desire to have children of my own.
Over many years of personal growth and spiritual exploration, I have gained a deeper understanding and greater clarity regarding the choices I have been making in this lifetime.
Astrologically, for example  there is a strong Gemini influence in my natal chart which is contributing to my restlessness, as well as Leo fueling my creativity and my sense of determination. I am not am expert astrologer by any stretch of the imagination, but the way it was explained to me by a professional astrologer made perfect sense.
A past life regression session also revealed that I had conceived many children in previous incarnations and that the desire to have offspring of my own this time around was not a part of the blueprint.
I found the matter particularly challenging when I was younger. I would be dating a wonderful guy who really wanted to settle down with me and longed to have a family, but the mere thought of having my wings clipped by marriage and motherhood was always unthinkable to me. So, many good relationships ended because we really were not on the same page about settling down and having children.