folklore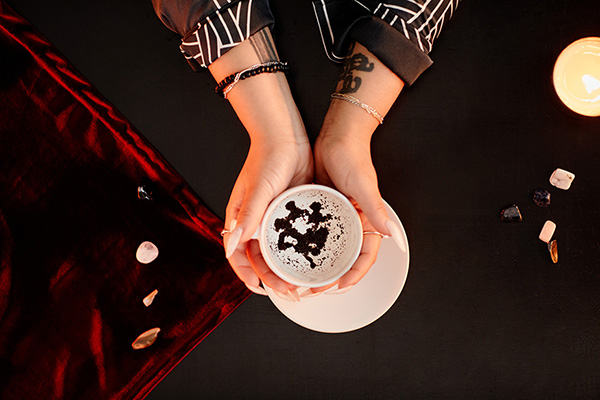 When I do a teacup reading, I let my mind to run free as I interpret the symbols in the tea leaves for the client. There are standard traditional guidelines as to what different shapes may symbolize, but I prefer to let my intuition do the talking.
Interpretation of the tea leaves is subjective, and there is no one right way to do it. Different readers will interpret the same patterns differently.
However, there are some common symbols one will often find in the bottom of the cup include animals, human faces, and all kinds of everyday objects. Symbols grouped together can create a theme, and sometimes the tea leaves spell out letters of the alphabet or numbers.
Tea-leaf reading is also known as tasseography, tasseomancy or tassology. Tasseography is also done by reading wine sediments and coffee grounds. This divination practice possibly originated in China, where tea was first cultivated, and may have evolved from the Chinese traditions of divining the patterns left by the dregs of wine in a cup, as well as the patterns created by the smoke from incense sticks.
Tea itself was first introduced to Europe in the 17th century and thus tea-leaf reading spread to other parts of the world. Among the first Europeans to embrace the practice were the traveling Romani people, who sometimes offered is as a door-to-door service. Tea-leaf reading also became popular in Victorian times as a parlor game.
Like Tarot reading or scrying a crystal ball, tea-leaf reading is a divination method for accessing the universal consciousness via the subconscious mind. Slowing down the rational, analytical mind allows us to focus on our intuition to receive divine guidance.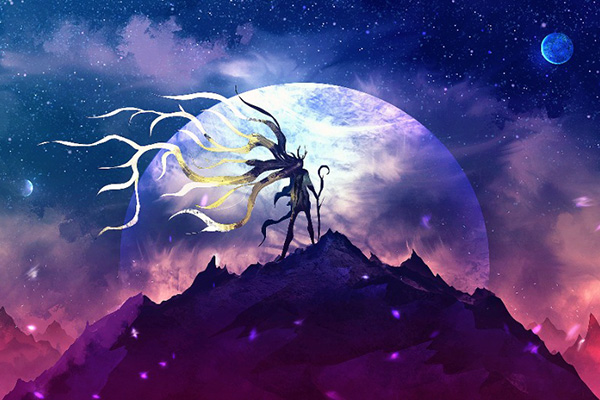 Various ancient cultures, metaphysical traditions and mystical teachings identify five elements that constitute the world we live in. In Western occult traditions, these elements are typically arranged in the hierarchical order of spirit (aether), fire, air, water, and earth.
Spirit or aether is the nonphysical element (or 'fifth element') that serves as a bridge between the physical and the metaphysical realms. Spirit is the bridge between the body and soul.
Fire is the masculine element representing inner strength, transformative power, courage, protection, purification, and assertive action.
Air is the element associated with creativity, knowledge, learning, mental intention and the universal life force.
Water is the feminine element of emotion, intuition, inner reflection and the subconscious.
Earth represents grounding, stability, fertility, family roots, and the cycles of death and rebirth.
Air is my favorite element in spiritual practice, as is associated with ideas, concepts, inspiration, and innovative thinking. It is also the element of wisdom and divination.
Working with the air element sharpens ideas, enhances experiments, and paves the way for new inventions. Musicians and artists are typically inspired by the element of air. Air is however a fickle element as it can come as a gale-force hurricane, or a calm, soothing breeze…just like our thoughts.