Paranormal Encounters In Unexpected Places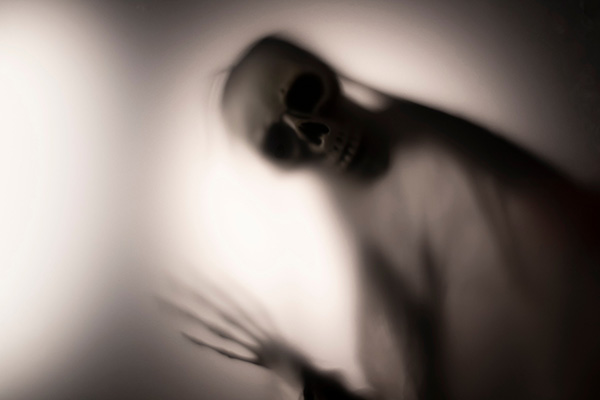 People generally believe that cemeteries, historic battlefields, and old buildings such as castles, forts, and mental hospitals are the most haunted places. The truth is that paranormal activity can be found in many other unexpected and less stereotypical locations.
In fact, as a psychic, I find a cemetery to be a very peaceful place to visit. People sometimes laugh at me when I tell them that I like to go to cemeteries just to walk around and look at the life stories of the people on their headstones.
To be honest, I have never felt the presence of any malevolent energy or restless spirit in a cemetery. To me, a cemetery is like a little piece of heaven on earth. It is truly a sanctuary; a sacred place of peace and rest. I could easily spend the night in a cemetery and sleep like a baby. Graveyards are not haunted in my experience.
Now, a junkyard full of old, wrecked cars is a whole different situation. Creepy, to say the least! Many drivers have died suddenly in these cars and their spirits have never left the vehicle because they have the impression that they're still in this life and on their way to their destination.
You see, often when a person dies very suddenly, they don't go towards the light and cross over to the other side. They do not realize that they are no longer alive.
That is why you could not pay me to visit a junkyard. Just driving by and seeing such a place from a distance scares me! I have endless admiration for the people who restore old cars from these places. I can only imagine what kind of residual energies they bring home with them.
Another type of place that may hold a haunted secret is a newer house where someone has died. We tend to think that only very old, vintage homes can have a ghost or two, but the truth is that a newly built, modern home can be just as haunted.
The words 'Here you can find perfect peace' can be written only over the gates of a cemetery ~ Gottfried Leibniz
Before you buy a home, no matter how old or new, I strongly suggest that you have the energy in the place thoroughly cleansed before you move in. Even if you are going to be the first occupant of a brand new house, have it smudged with sage, because you cannot know for sure what went on in there while it was under construction!
A few years ago, my daughter and her family purchased a beautiful home that, unbeknownst to them, was extremely haunted. My gifted granddaughter, who takes after me, did not respond well to all the paranormal activity there. She even showed me photos she found on the internet that looked similar to what she saw in the house. Well, what she showed me was enough to make my skin crawl.
So, I just went over one day and cleaned out their house for them. I was amazed to find that the area with the most activity was around the freezer. The sage smudging stick was flaming up several inches in that area. My granddaughter jumped back and was so scared, but I stayed calm and simply explained that this is where the unwecome spirits hang out the most, so the residue was thicker.
Now, at every family gathering, I ask my granddaughter if the house is still 'clean'. She knows that I secretly mean 'free of ghosts' and she always smiles back at me and says, "Yes, Grandma, thank you!"
I am so happy to be there to guide and empower her. I was not so fortunate growing up. My childhood in a haunted family farmhouse made me very afraid of seeing spirits. I even asked the angels not to let me see them. Nowadays, I communicate with spirits almost every day of my life, but I still do not want to see them.
Another unusual place where I have recently encountered paranormal phenomena is the equestrian facility where I keep my horse. It used to be an illegal racetrack and auction site. Apparently, people came there by train to drink, gamble, cavort, and buy horses to be shipped by train back to California. There are still remnants of a motel, a restaurant, and many horse barns. The racetrack is still across the street, but run down. Some people train their horses there now.
Over the course of my life I've been to lots of places. Shadowed places where things have gone wrong. Sinister places where things still are ~ Kendare Blake
About a month ago, I was sitting quietly watching my horse eat his evening feed, and was startled when he suddenly looked up, ears forward, as if someone was entering the barn. He is very protective of me. I looked to see who it was, thinking I was the only person there. Well, there it was…the hazy, ominous silhouette of a tall male figure.
I have to admit I was not exactly surprised. I had heard some stories from the other riders about a man named Jack who was supposedly murdered on the property. Apparently, the haunting was so bad that the owner of the property rarely gets enough sleep because his bedside lamp mysteriously comes on around 2 a.m. every morning.
So, I calmly stood up, raised my hand, and sternly told the unwelcome visitor to leave the barn immediately. "Get out, Jack. You don't belong here. Find the light. Go to the light." A few days later, I returned with all my tools to do some rescue mediumship and a thorough clearing ceremony in that old barn. Jack is finally in a better place now, and I assume the landlord is getting a good night's rest for a change.
Yes, hauntings make me uncomfortable, but I cherish the visitations of the spirits of the Light, such as family or friends. I know after a near-death experience that there is an afterlife, that heaven exists, and that our loved ones and pets are watching over us.

About The Author: Shashunda

Shashunda is a fourth-generation psychic who grew up in a haunted old farmhouse. As a young adult, she did her best to live a normal life, until Spirit and her friends, who knew how gifted she was, convinced her to share her abilities with the world. Since then, Shashunda has amassed an impressive list of clients, mostly through word of mouth. She's worked on many websites and maintains a thriving private practice with loyal clients who value the wisdom she provides. As a psychic advisor, she's able to connect with a client's past, present and future energies to bring understanding and assistance with life's obstacles, helping people through their ups and downs. Not only is she highly accurate, but she also has a remarkable ability to bring complete peace to the heart and soul. Her clients walk away with solid answers, improved direction, and a sense of hope. You can get a reading with Shashunda at PsychicAccess.com.