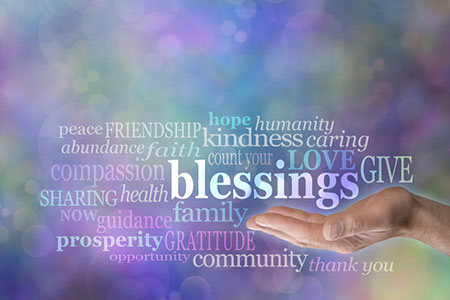 Our good deeds and random acts of kindness are never in vain, even when they are not acknowledged or appreciated. Our good deeds are written up on a 'good deed chalkboard' in the spirit realm. The unselfish gifts of our time, money, and resources as well as our labors of love bring us many blessings in this lifetime and the next. When we are kind and generous to others, we are also showered with good fortune in return. We know this from the 'golden rule' of 'do unto others' found in many religions and spiritual traditions.
Buy I have read for many clients over the years who are kindhearted and loving people, but complain about their life being very difficult and deprived. They never have enough money, or they cannot find love, or health and well-being seem to evade them. "I am always helping others, but I get nothing in return," they might say.
Why is this the case? Why are these generous, caring people not being blessed more often for their good deeds? Well, my guides have made the spiritual cause of this very clear to me. It is my understanding that we do not only add items of charity and compassion to the list of entries on our 'chalkboard,' but we also delete or erase them!
You see, when we do a good deed, it gets added to our list of potential 'return blessings.' But, if we go around bragging about it, boasting, showing off, telling people how generous or kind we have been, those good deeds become nullified, neutralized, erased. It loses its metaphysical power and spiritual meaning. It can no longer bless us in return.