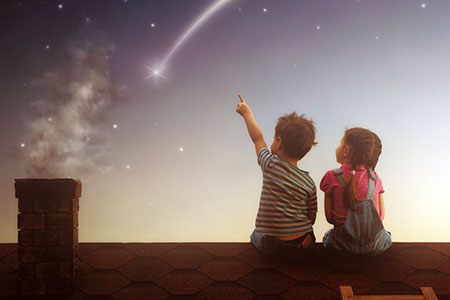 Sometimes the goals and dreams we aspire to remain dormant, because it may seem daunting, challenging, or even impossible. But these ambitions deserve their rightful place in our lives. There is certainly no shame in dreaming big, but there is potentially much disappointment in giving up on one's goals and dreams too easily.
Several modern technologies, such as motion pictures, sound recording, alkaline batteries, the telephone and the electric light bulb, that we take for granted today were once deemed impossible, until Thomas Edison defied all odds and made scientific research the focus of his life.
At just 12 years old, Edison lost hearing in one ear and was nearly deaf in the other ear, but instead of feeling defeated he used this traumatic loss to increase instead his ability to focus. From a tragedy emerged an uncanny gift for unrelenting concentration for hours at a time without distraction.
Edison subsequently honored his dreams and transformed our world with many great inventions that have impacted out lives exponentially. His industrial research lab was established in 1876 and was one of the first laboratories that welcomed teams of scientists and inventors to participate in the process of invention.
The world as we know it today would not exist without the many contributions of Edison and his teams of fellow scientists and researchers. These individuals were true mavericks who honored their goals and dreams. Their unyielding focus drove them to uncover many scientific complexities. By honoring their vision, they harnessed the power of nature to bring light to the world, and so much more.