Posts Tagged 'negative energy'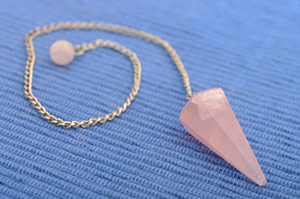 When I do psychic readings I use a variety of tools, such as crystals, pendulums, oracle cards and Tarot cards. In addition to my innate psychic and telepathic abilities, I use tools through which Spirit speaks. I typically use more than one tool in a reading and lately I've been favoring the pendulum with remarkably detailed and accurate results.
A pendulum is a weight suspended from a string or metal chain. When the top of the chain is held between the thumb and forefinger and the weight is free to move, it may swing or not. The use of the pendulum dowsing is evident throughout history. For example, you may be familiar with the practice of dowsing using a forked stick to find water. The stick bends when water is present. Likewise, a pendulum could be used in this circumstance. Read the rest of this entry »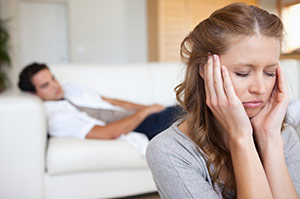 My ex was actually a very good empath. I never knew this. I knew him well, but I had no idea that our thoughts were bouncing back and forth between each other. He at first, had no interest in the spiritual, but upon watching me work, he became interested.  Then he actually became aware of empathy. I used him as a research tool, and he would occasionally call me and ask me if I was thinking of him, if I needed anything.
Awareness is the key to telepathy and empathy, or any psychic work. We all pick up thoughts, have visions or have psychic impressions or dreams, but we are unskilled in picking them up, and usually uncertain as to what they mean. Read the rest of this entry »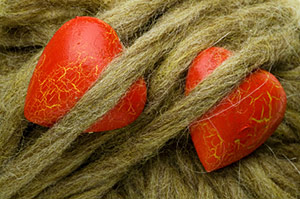 With any kind of relationship, romantic or platonic, good or bad, comes a metaphysical cord of attachment which feeds energy from one person to another, in what can be likened to surgical tubing.
When we've had relationships with people, these cords extend from our chakras or energy centers to those of the other person. So, you can imagine the amount of emotions we can take on from someone else – more often than not 'fear-based' emotions. That fear can show itself as fear of abandonment, unforgiveness, co-dependency, or any other negative emotion.
Years ago, I remember reading a newspaper article shortly after the son of Dean Martin had been killed in an air crash. The famous singer said it felt like his heart was being ripped out – so real are these cords that bind us. The ripping at his heart chakra was, in fact, real, even though there was not any physical evidence of his heart being pulled from his body. Read the rest of this entry »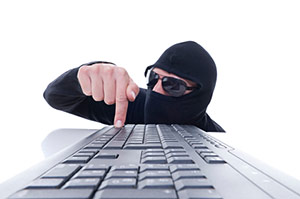 From 1979 to 1992, I had a mentor who taught me about karma. She made it clear that I was not going to ever find a place to hide from my behavior. My father must have had the same lessons when he was growing up, because he told me the same thing.
I cannot do certain things that are not in line with "Right Thought" or "Right Action." I simply cannot overcome that early training. Actually, I do not want to, yet, I see so many who seem fine with "cutting corners."
Sometimes, I feel like I am alone. It is as though I am swimming all alone in the ocean or running on a deserted road. I honestly have been looking for others who were raised like I was raised, those who believe what I believe, among the young and restless, as well as the old and angry. Too often I ask. "Where are they who honor karma?" Read the rest of this entry »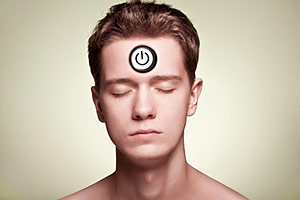 What is happening in your life today is a result of your own decisions and actions. This applies to all our decisions and actions – present and past. There is no one else to blame.
Most people don't understand that every thought we have and every action creates karma and shapes our destiny. All of our thoughts have wings. If your thoughts are positive, then you will create good karma and positive outcomes in your life. If they are negative then you will create bad karma, and unwanted outcomes.
So, basically, if you look at your life you see the results of your choices and decisions. Whatever your life is today, it is what you have manifested, with or without your knowing, by your own thoughts, and actions. Read the rest of this entry »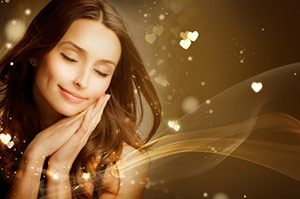 While I have been spending the last 30 years refining my intuition to make sure I was psychically reading with accuracy, Doc Lew Childre, CEO of the Institute of Heartmath in Boulder Creek, California, was on another path. He was proving that I was using my heart, and not my mind, to accomplish that task for others and myself.
Doc Childre has reported that the 'cares' of the world: worries, anxieties, judgments, anger, crime, violence, homelessness, depression, and even hatred fill our heads, which damages our hearts. It is that single act that has resulted in "heart disease becoming the number-one killer in both men and women in industrialized nations," he says. Read the rest of this entry »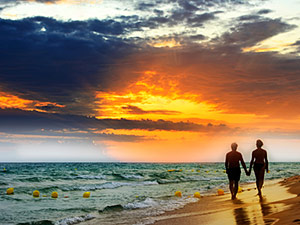 I have done readings for so many people that swore their loved one would never return to them. Well, I just love getting updates or feedback from my clients telling me how wrong they were, and that what I was seeing was very much a real possibility.
If there is a love chord connection, the other person that you long for never is truly gone. They may be physically gone for a while, but never far in thought and spirit. I strongly believe, and know from experience, that we do communicate with loved ones we can't be with in physical proximity. Instead we connect with them in the astral realm or "dream world." Read the rest of this entry »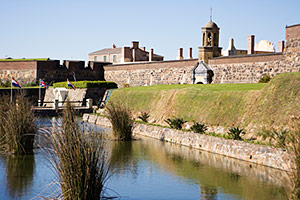 I've lived in South Africa for most of my life, and the Castle of Good Hope is a well known landmark and monument in Cape Town, our "Mother City." But I never had the chance to visit and see it for myself, up until about a month ago. The experience was an amazing one. It was a full tour of the castle and the various museums and galleries inside, including the dungeon, holding cells, and underground storage rooms.
The Castle of Good Hope is South Africa's oldest building dating back to 1666. The fortress took 13 years to build and contained living quarters, a church, bakery, workshops, and prison cells. It was built because the Dutch trading company who occupied the Cape at the time feared an attack from the British. Today the castle operates as a museum, visited by thousands of local and international tourists every year. Read the rest of this entry »