quietness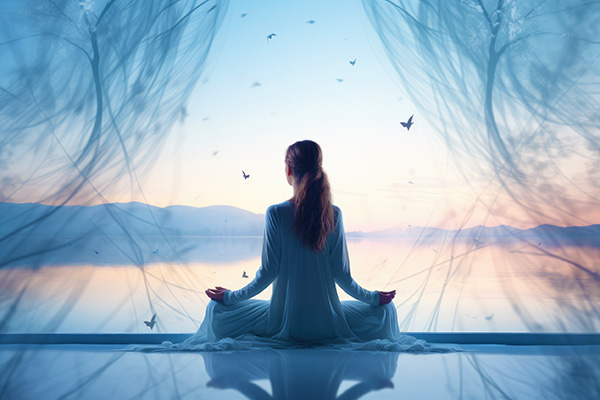 Is your inner guidance system out of sync? Do you feel out of alignment with your higher self? Out of touch with the universal flow? Disconnected from Spirit? You are not alone.
In today's fast-paced, hyper-connected world, where digital information is exchanged at an unprecedented rate, finding a moment of stillness and spiritual connection can feel like chasing a mirage in the desert.
Our modern lives are characterized by a relentless barrage of demands on our time and attention, both personally and professionally, and a constant stream of distractions from every conceivable angle.
The cacophony of app alerts, text messages, emails, social media updates, and the pressure to stay "in the loop" can be overwhelming. Yet we remain perpetually tethered to our screens, constantly on edge and spiritually disconnected.
Being constantly busy has become a toxic badge of honor in our society. Being on the go and constantly multitasking has become associated with success and prosperity. But this obsession with busyness is a poisoned chalice. Yes, we may get more done, but in the long run it comes at a great cost to our mental and physical health, as well as our spiritual well-being.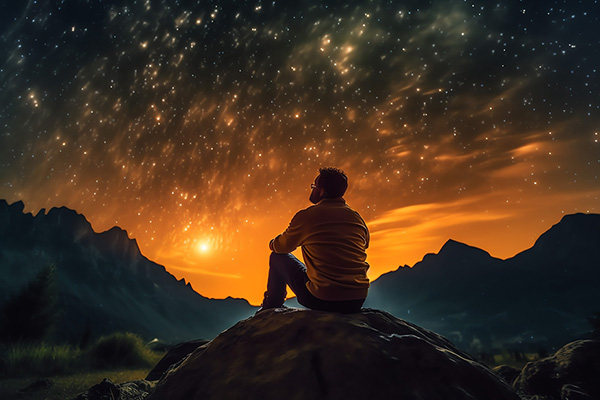 I took my early morning walk today along a path surrounded by an olive grove on one side and almond trees on the other. In the background the beautiful hills seemed mystical in the early morning mist.
The only sounds that broke the silence at this early hour were the chirping of birds and the bleating of baby goats playing on the small farm opposite my house. Occasionally they were interrupted by their father, who seemed to keep them safe by nudging them into a particular corner of the property.
In these moments of peaceful silence I like to have a dialogue with spirit to receive some guidance or direction for the day, as well as answers to questions I may have about my life and work. But today I felt guided to simply contemplate the meaning of silence.
There are many forms of silence, some less peaceful than others. For example, there are the 'elephant in the room' or 'cold shoulder' moments of silence when there is awkwardness between people. There is also the 'poker face' silence, when someone pretends to listen, but in reality has mentally withdrawn from the conversation. We also fall silent when we are perplexed or confused. Sometimes we keep silent to avoid possible misunderstandings.
A very powerful form of silence occurs when we are deeply engaged in an activity, alone or with others. Everything else seems to fade away as we concentrate on the task at hand.
And of course the best kind of silence is when we are in communion with spirit and the cosmos. In these moments we feel completely at peace and connected to others and the universe. This silence nourishes the soul and gives rise to divine inspiration and spiritual insight.