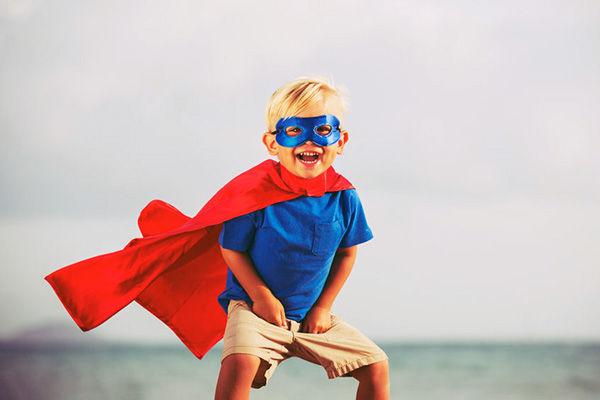 When my teenage son was only two years old, he was in the living room one day, jumping from the chair to the couch with a towel wrapped across his shoulders like a cape. He was joyfully singing that he was a superhero and that he could fly. His father looked at him sternly and told him humans cannot fly. I nudged his father, "Don't tell him that!"
To salvage the situation, I then proceeded to tell my son about bumble bees. I explained that it is aerodynamically impossible for a bumble bee to fly. Their bodies are way too big, and their wings are way too small to carry their little bodies through the air. Yet, they still do manage to fly. This was probably so because their bumble bee 'mommies and daddies' never told them they couldn't!  So, bumble bees fly through the air, never knowing that it is by scientific standards technically impossible.
My husband was not impressed. He looked at me and said, "If next time he jumps off the roof, thinking he can fly, and lands on his head and breaks his neck, I'm holding you personally responsible." "Point taken," I said. But it was too late to redact my 'bumble bee life lesson,' so I then had to make very sure my son understood that he was never to attempt any flying from high places!
But, it did get me to thinking: how often do we hinder and limit our children? Some of us have psychic children. How many parents are even interested in helping them to develop their abilities? A large part of society is not so open to this.
I wonder what would happen, for example, if I were to tell a psychiatrist that I talk to spirit? He would probably say something like, "It is my observation that you are deluded to the extent that your believe you see and communicate with ghosts. My diagnosis is psychotic disorder." Then he is likely to put me on some sort of psychiatric medication, or worse have me admitted to a mental health care facility! If I further told the same hypothetical psychiatrist that I entertained the idea of my children also having psychic abilities, he might call child protection services, to have them removed from my care for their own protection. Continue reading →