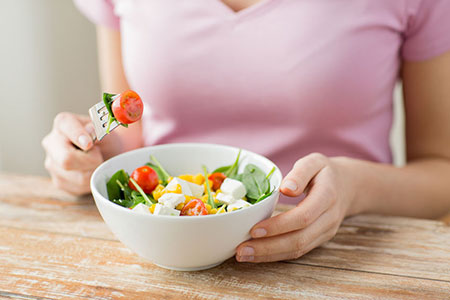 There are various diets, nutrition programs and recommended eating habits for keeping the mind, body and soul functioning at optimum levels. Healthy nutrition is especially crucial in maintaining our spiritual wellness and psychic intuition. It is vital for psychics, mediums, empaths and energy healers to find an optimal diet that works best for them, because quality metaphysical and psychic work can only be achieved when it is supported by a healthy lifestyle and proper nutrition.
Eating whole foods, drinking plenty of water, and minimal consumption of alcohol, are all good for our psychic attunement, especially for people with intuitive gifts, such as mediums. Eating clean, wholesome food will improve one's psychic connection.
Some experts believe that a psychic diet should restrict meat consumption, although I do not feel that this is absolutely necessary. Some empaths and energy healers, for example, report taking on the feelings of the animals they consume. A decision to follow a vegetarian or vegan diet is a personal one, and other health concerns, such as anemia or micronutrient shortages must be considered for the individual.
Psychics who do include meat in their diet, should ideally choose organic, free range meats. Some believe it best to stick to only chicken or fish. Fruits and vegetables, on the other hand, are considered to be beneficial for all. It's best to eat organic or locally grown produce whenever possible.