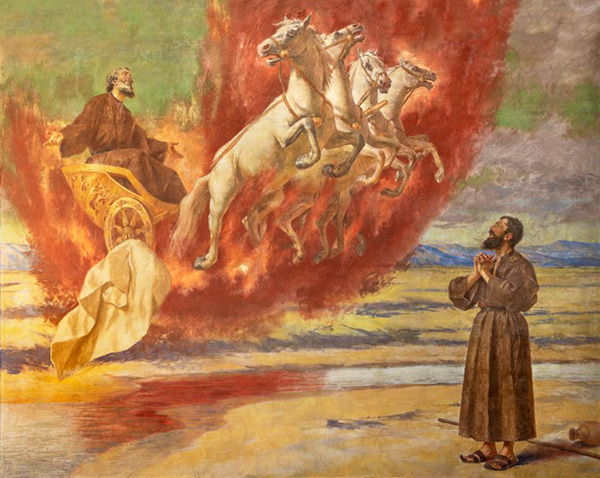 Could some of the famous prophets, such as Nostradamus, or the prophets of the King James Version of the Bible, or the prophet Mohammad, actually have been time travelers?
And is it merely coincidence that the Oracle of Delphi used a brass seat for visions of the future? As did Nostradamus, the 16th Century French poet and visionary. Nostradamus writes, "I will be seated at night, in my secret study. Alone sitting upon a stool of brass, a flame shall leap forth from the solitude, granting that which is not to be believed in vain."
And, in the 1895 HG Wells fiction novel, The Time Machine, the protagonist of the story uses a black and polished brass time machine to gain mechanical control over time. Is there something about sitting on brass that allows one to see into the future? Or, could they possibly be talking about a brass seat on a sort of vehicle?
There is a mystic figure called Khidr in Islamic exegesis. Khidr is said to have met Islamic figures and prophets at different times and places. It is difficult for scholars to understand how that could be – unless Khidr was a time traveler or an immortal being. Khidr was said to have met with Moses, Abu Zur'a al-Razi and Elijah. It is also believed that Elijah and Khidr may be the same person.
The scriptures say that Elijah did not die that he ascended into heaven (time travel) and would return as one of the two witnesses of the Great Tribulation period that would precede the Second Coming of Christ.
Enoch, from the Biblical scriptures is said to have taken many trips to heaven to meet the pre-existent Son of Man, whom Enoch prophesied would judge the souls of all men. Is this too, another instance of time travel? Interestingly, the book of Enoch was omitted from the King James Version of the Bible.
In several instances of supposed time travel a "storm" or a "ball of fire" or even a "chariot of fire" is mentioned. As in the book of Ezekiel, when he has a vision of the future, he mentions a whirl wind coming out of the north, a great cloud with raging fire, engulfing itself – this being the first of the prophet's visions.