psychic wisdom
Humanity has undergone thousands of years of evolution. Throughout recorded history, we've gained collective epigenetic wisdom. This collective wisdom or shared consciousness has resulted in humanity's greatest strengths and weakest shortcomings that have become so evident today.
It also predicts a great hormesis about to happen – an emergence from our collective suffering. We are ending the Age of Pisces and entering the new Age of Aquarius. This will be the time when humanity casts off the shackles of suffering, sadness, and submission, and step into the Divine Masculine joys of assertion, empowerment, and equality.
But we do not have to wait decades, even centuries, for this to unfold in our lives. We can now already begin to work on our aura to get there sooner. I imagine this psychic journey being like a merge sign for a highway on-ramp. One must gradually merge in the right direction; you cannot just flip your car off the bridge and onto the road!
This gradual transcendental merging can be achieved through various forms of spiritual practice and metaphysics, including psychic reading. A reading by a reputable advisor can confirm what Spirit is telling you every step of the way, and tame those 'wiggly squiggles' in your mind – those unfounded fears why something cannot or will not happen; those self-limiting doubts that keep us stuck.
Of course, we will still be present with some of the old fears, neuroses, and limiting beliefs that we adopted in the Piscean age, but nothing prevents us from embarking on the self-empowering journey towards the Aquarian future.
Pisces is the sign of intuition, magic, and the underdog. What better sign to emerge from than the last sign of the Zodiac! We have gained much wisdom from our ancestral lines. Now, we are ready to proceed together to manifest new blessings and a more enlightened future for humanity. We will create new innovations, exceed expectations, and surprise ourselves in the process.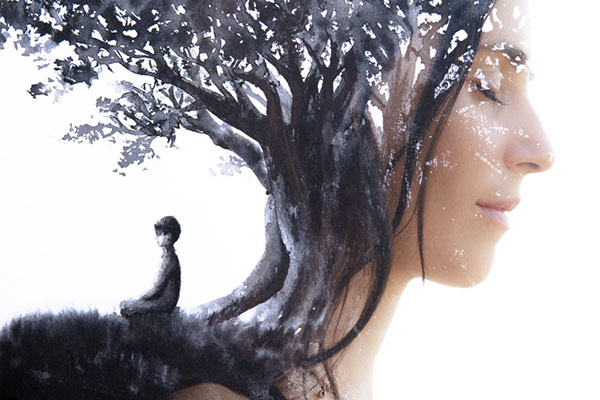 The other day, while eating breakfast with my family, my son teased me by calling me a 'boomer.' Annoyed, I looked up from my phone and asked him why he said that? Apparently, I was holding my phone 'incorrectly' and I had the nerve to gingerly scroll the menu with my pinky finger in the air!
"Mom, you are holding the phone like an old lady, squinting your eyes to see the screen, because you're a boomer."
"Well excuse me, Mr. Gen Z," I replied, trying not to laugh. "You have it all wrong, as I happen to be a proud member of Generation X. I was not born during the time of the 'baby boomers.'
This brought up a family discussion about younger generations acting as if they are so 'woke,' and automatically assuming their parents and grandparents are ignorant or behind the times. Meanwhile it seems most younger people are not necessarily as aware and informed as they'd like to believe they are.
I remember when I was young adult, thinking that my parents and grandparents were 'square' and did not possess all the wisdom they seemed to claim they had. So, to be fair, I displayed the same youthful arrogance or pomposity back then that my son did at the breakfast table.
While I was doing the breakfast dishes, the conversation got me thinking about humanity and how we have evolved as a species. When does change in behavior really occur and what is it that makes a person spiritually aware and truly wise? What is spiritual awakening and what does the term mean to most people?
Many spiritual seekers use the term 'awakening' loosely to refer to an inner epiphany or a change in personal consciousness that makes one 'more special' or 'superior to others,' but I don't think true awakening is anything like that.