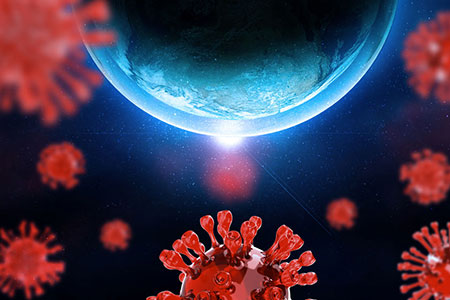 We have all been going through a very difficult time, dealing with the new coronavirus disease, lockdowns and loss of livelihoods. We have heard many people complain about everyday inconveniences, discomfort, the lack of normality, and even seen some acting nasty towards others in the supermarket.
We have also had many reports of celebrities and public figures safely recovering from Covid-19. But what is seldom acknowledged is the actual suffering and deaths of people who have contracted the virus. I have personally had people around me become sick, and I feel it may promote greater awareness and compassion by bringing some attention to it. Many people are bereaved and currently in mourning, and their grief is not sufficiently respected and acknowledged.
One thing I can assure you from personal experience is that this new disease is no hoax, and certainly no joke either. My own son contracted the virus a while ago. He works as a seafood chef. His restaurant had been crazy busy with all of the take-out orders they have been delivering. A fellow chef, who works the evening shift, came down with this virus, and sadly he passed away due to complications. He was only 37 years old.
Soon after that chef became ill, about 10 days later, my son suddenly also had symptoms, including troubled breathing and a fever. He was home for three weeks. Happy to say, he did recover, but I was a wreck. Before he went back to work, he had to be cleared by the Department of Health.