Published
February 19, 2021
|
By
Shani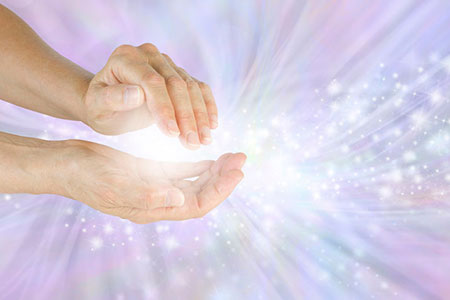 Recently, a young woman phoned me wanting to know how she could best psychically connect with her mom who had recently passed away. We had received some lovely evidence of her mom's presence during our readings together, but she was hoping to be able to deepen the connection on her own in her daily life.
I already knew that this young woman had psychic abilities that are 'untapped.' I advised her to start practicing psychometry as part of her spiritual practice. Holding an item of her late mom in her hands, while she was meditating, will promote psychic communication with her beloved mother.
During this conversation, I had a strong vision of her mom repeatedly pointing to her wrist, and what looked like an armband. I asked her if she had a bracelet that her mom used to wear, in order that she could more easily sense her mom's energy. She then confirmed that she had kept her mom's hospital bracelet with her in her handbag.
Perfect for psychometry, I thought. That would literally be the most recent item her mom had been wearing on her person and would most strongly carry her energy imprint.
Psychometry is a wonderful psychic skill to develop. It is a powerful form of psychic reading facilitated by clairtangency, the psychic sense of touch.
A personal experience with psychometry that I will never forget occurred during a psychic development course some years ago at the Arthur Findlay College for spiritualism and psychic science. We were a group of ten students, and I was partnered with a gentleman I had not spoken to before.
Posted in

Afterlife, Aura Readings, Energy, Energy Work, Intuition, Meditation, Psychic Phenomena, Psychic Readings
|
Tagged

Afterlife, become psychic, clair senses, clairtangency, dowsing, energy field, energy imprint, energy reading, energy signature, evidential mediumship, extra-sensory perception, mediumship, mediumship reading, mental mediumship, perception, psychic abilities, psychic ability, psychic attunement, psychic awareness, psychic development, psychic reading, psychic senses, psychic sensing, psychometry, sensing, sixth sense, spirit communication, spirit contact, spirit messages, spiritism, spiritual awareness, spiritualism, trance mediumship
|
Leave a comment