Published
November 27, 2021
|
By
Indigo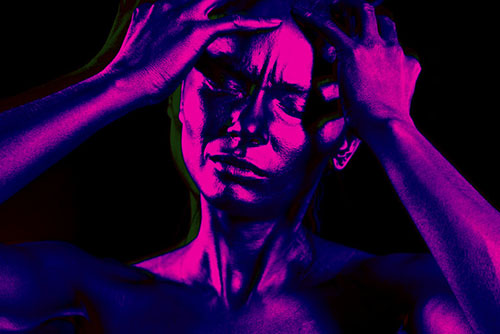 In 2015, my friend and colleague on Psychic Access, Salome, peacefully departed from this life. This blog is a tribute to her legacy and the important lessons I learned from her.
Before I met Salome, she had already made a name for herself in the pagan community. She was talked about in almost reverent whispers.
"Have you met her?"
"Isn't she the psychic who helped the police find that missing girl?"
"You should take a class from her, she really knows her stuff."
When I finally met Salome, I remember thinking that there was an almost regal bearing to the way she carried herself. Her posture always seemed completely correct, her make-up flawless, not a hair out of place. She seemed to know who she was and was confident in everything about her person, her talent, and her work.
As we got to know each other, she soon recognized something in me as a diviner that she felt needed to be nurtured and encouraged. So, she decided to mentor me. She watched how I handled my Tarot cards and how I applied them to the questions being asked. Her wise guidance added more depth to my readings and boosted my confidence. She also helped me get my first professional psychic job online.
Over the years she became my sister, my confidant, my counselor, one of my very best friends.  Every time we met, I learned more about our craft, about being a better psychic reader, and how to practice Wicca, and the consequences and responsibilities that go with it.
She taught me how to connect with my inner guidance and listen to my guides. She taught me how to read auras and what the changes in colors meant. She taught me about energy work, the chakras and how to cleanse and balance my energy flow.
Posted in

Afterlife, Alternative Medicine, Conscious Creation, Divination, Energy, Energy Work, Healing, Law of Attraction, Life Design, Lifestyle, Lightworkers, Manifesting, Mediumship, Metaphysics, Paranormal Phenomena, Psychic, Psychic Phenomena, Psychic Readings, Self-Help, Spirituality, Tarot
|
Tagged

afterlife, creating, deliberate creating, divination, divination tools, diviner, energy cleansing, energy protection, energy shielding, energy work, friend, friendship, guru, health, holistic health, inner guidance, intention, legacy, life lessons, manifesting, mediumship, mental health, mentor, metaphysics, negative energy, new thought, pagan, positive thinking, professional psychics, prophecies, psychic abilities, psychic development, psychic shielding, self-care, self-empowerment, self-healing, self-sabotage, self-talk, spirit communication, spirit contact, spirit messages, spiritual healing, spiritual laws, spiritual lifestyle, spiritual teachings, subconscious, subliminal, tarot, tarot cards, tarot readings, thoughts, toxic energy, toxic thoughts, Wicca, wisdom, wishes, words
|
Leave a comment