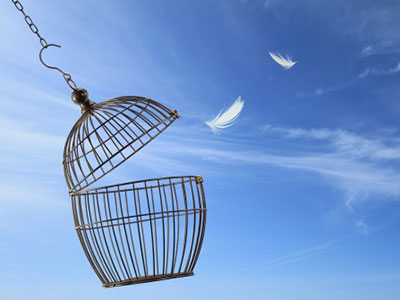 Imagine yourself in a cage. Imagine that confinement, the boredom, the hopelessness, the feeling of being trapped or smothered. Restricted and confined. Now imagine you have magical powers and abilities. You hold the key to this cage and you use that key now.
Unlock the door, open the window. Remove the chains that are binding you. Release any feelings of being stuck, trapped, overwhelmed. Create a space in your life that allows you the freedom to be who you are.
You are a bird. Imagine stepping out of that cage and flying freely. Soaring in the sky.
Feel the love, the expansiveness, the unending infinite possibilities that are before you. Love is what you've come here to experience. Love is your Divine life mission. Continue reading →