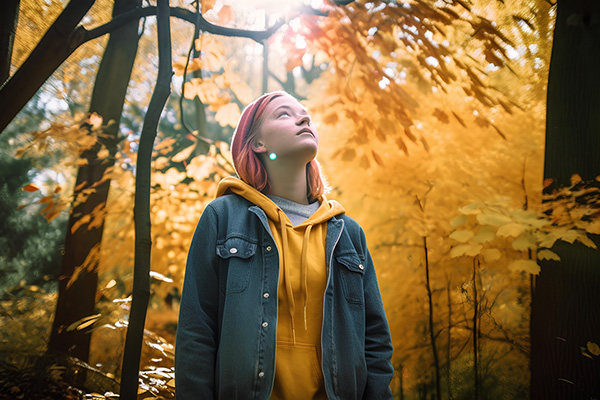 As the vibrant colors of summer begin to fade and the air becomes crisper in the northern hemisphere, we stand on the threshold of the fall season of transition and transformation. It is a sacred time to prepare our minds, spirits, and bodies for the winter months ahead.
Today's autumnal equinox is a poignant reminder of the cycles of life and the eternal rhythm of nature. Steeped in ancient tradition and folklore, this celestial event occurs each year around September 21st and marks the point at which day and night are of nearly equal duration. Spiritually, it symbolizes equilibrium; a momentary pause in time between the warmth of summer and the cold of winter. It invites us to reflect on balance and harmony.
Ancient civilizations held a deep reverence for celestial events such as the autumnal equinox, which were often seen as significant markers of time and the cycles of nature. The traditional interpretations and beliefs surrounding the autumnal equinox varied from culture to culture, but they generally recognized its importance in agricultural, spiritual, and cultural contexts, and saw it as a time of transition, balance, and connection between heaven and earth.
In many agricultural societies, the autumnal equinox signaled the time of the year's harvest. The ancient Egyptians and Babylonians celebrated this event with festivals and rituals dedicated to their agricultural deities. This often included feasting, music, and offerings to ensure a bountiful harvest.