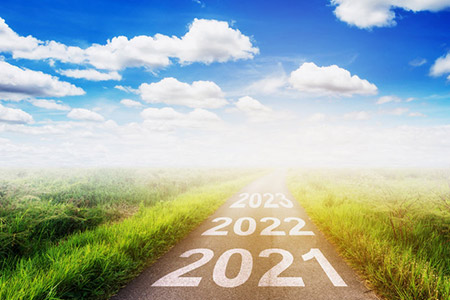 My favorite quote for this liminal time, at the end of the year and before the beginning of the new year is by self-help author Melody Beattie , who wrote, "The new year stands before us, like a chapter in a book, waiting to be written." It reminds me that we always have the power to write new chapters and weave new threads into our life tapestry. We truly are the masters of our own destiny.
As a Numerologist I've looked at the energy of the vibrations of 2021, a number 5 World Year. It's been quite the ride as we all know!  The energy of the 5 is fast moving, sometimes chaotic, adventurous, dramatic, risky. It is literally 'mind-blowing' in many ways as the number 5 is considered to be the 'mind' energy in Numerology.
We indeed had to think, and rethink things very deeply over this past year. There have been many starts, stops, pauses, and pattern interrupt,  false alarms, recoveries, and amazing breakthroughs.
This year we've had to come up not only with a Plan A and B, but also a C, D and even an E. And we had to rekindle our courage and faith. Many of us learned the true meaning of the Serenity Prayer – some for the first time in their life.
God to grant me the serenity to accept the things I cannot change, the courage to change the things I can, and the wisdom to know the difference.
As we look back on this year, there are many illuminating questions we may ask. Where did our own serenity come from? What things did we have the courage to change, and what things were not ours to change? Did we embrace the spiritual wisdom of release and acceptance? What spiritual insight and personal growth did we gain from this challenging year?