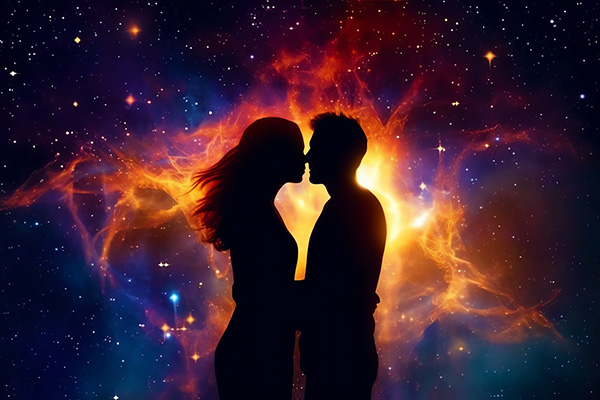 For the metaphysically aware single person there are powerful, tried-and-tested ways to create, attract and manifest romantic love. Many of my clients have attracted their life mate using these techniques, and it has also helped some of my single friends to find love and romance.
The following are ways to open up and allow your heart to connect with someone who is your vibrational love match.
Alignment. First, you need to understand that we cannot attract anyone or anything into our life unless we are on the same frequency with that person or thing. We need to align our energy vibration with that which we are hoping to attract. Attuning ourselves to what we feel worthy of manifesting is key.
Higher Vibration. We also need to raise our vibration to a level of consciousness where we are consistently in greater alignment with the energies of unconditional love, compassion, kindness, tolerance, patience, gratitude, peace and joy. Why? Because true, long-lasting love of the 'soulmate' variety is found in these higher realms of vibration.
Non-Resistance. An important ingredient is to not create resistance by being too intensely attached to the outcome. If we put too much focus or emphasis on our intentions and goals, we create resistance. God, Source, Spirit, the Divine wants all of us to experience happiness and fulfillment, and live our best life. But if we want something too badly, we delay or deflect it from coming into our life. Being overly attached creates self-defeating energy roadblocks.