Powerful Ways To Attract Love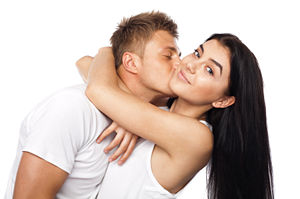 I have some pretty powerful tried and true ways you can use to attract love. Many of my clients have attracted their life mate using these techniques. I have also helped many of my single friends.
First you need to understand that we cannot attract anything positive and good into our lives unless we get on the same frequency, and raise our vibration to that which we are trying to attract. Raising our consciousness and attuning ourselves to all that is good and of the Light is key. True, long-lasting love of the soulmate variety is found in these realms of vibration.
God wants all of us to experience happiness and heaven on earth. But some people want it so badly that they deflect it from coming into their lives by setting up self-defeating road blocks through constant negative self-talk, not loving themselves, or thinking they are unworthy of love – which are all the things we should not think or entertain in our daily awareness.
You know you're in love when you can't fall asleep because reality is finally better than your dreams ~ Dr. Seuss
The following are some ways to open up and allow your heart to connect with someone else who is on the same page as you and wanting the same as you.
1. Know and accept that it is your God given birthright to be loved and to love.
2. Gather some really good positive affirmations that you can use for attracting your soulmate. I do enjoy sending them to my clients, if they ask for them after their reading. I send them directly to your email as my way of thanking you for your time and energy in consulting me. It's no problem at all for me to do this. All you have to do is ask!
3. Live in the future not in the past. Letting go of the past is another key to attracting true love.
4. Spending time in quiet, praying or meditating, also lets us hear our intuition, our higher self or God speak to us and tell us when this will happen and how to make it happen.
5. Going with the ebb and flowing, and not wanting it so much, is key. If we put too much force or emphasis into our intention we deflect all that is good by creating resistance. It's essentially letting go and letting God which will bring your love to you. Sometimes we just have to do nothing and just be positive, and it comes to us easily. Every time that love found me it happened when I wasn't even looking for it.
6. Living in a more spiritual way helps us to attract the best kind of love.
If you are looking for love, get a reading with me, as I am all about love! Being a double Virgo myself, I can sense right away when love is near or around a person, and also share ways you can attract it in more depth.

About The Author: Moon Goddess

Moon Goddess is a third generation empathic healer and seer. She started to give healing readings to people more than 20 years ago. She has always been interested and studied all things metaphysical from a young age. Being hypersensitive she can feel and see things before they happen. Utilizing the Tarot, and with the help of her Guides, she is a source of support for many people all over the world. After he passed over, her grandfather kept his promise and came back to say goodbye and gave her the most amazing experience. Moon knows there truly is a Heaven, and it is wonderful! Sharing her experience has helped many people after they have lost someone, or anyone experiencing some form of grief. Get a reading with Moon Goddess now at PsychicAccess.com.