Seven Powerful Ways To Attract True Love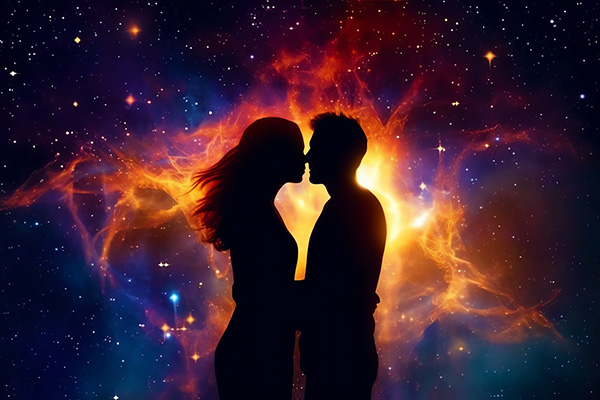 For the metaphysically aware single person there are powerful, tried-and-tested ways to create, attract and manifest romantic love. Many of my clients have attracted their life mate using these techniques, and it has also helped some of my single friends to find love and romance.
The following are ways to open up and allow your heart to connect with someone who is your vibrational love match.
Alignment. First, you need to understand that we cannot attract anyone or anything into our life unless we are on the same frequency with that person or thing. We need to align our energy vibration with that which we are hoping to attract. Attuning ourselves to what we feel worthy of manifesting is key.
Higher Vibration. We also need to raise our vibration to a level of consciousness where we are consistently in greater alignment with the energies of unconditional love, compassion, kindness, tolerance, patience, gratitude, peace and joy. Why? Because true, long-lasting love of the 'soulmate' variety is found in these higher realms of vibration.
Non-Resistance. An important ingredient is to not create resistance by being too intensely attached to the outcome. If we put too much focus or emphasis on our intentions and goals, we create resistance. God, Source, Spirit, the Divine wants all of us to experience happiness and fulfillment, and live our best life. But if we want something too badly, we delay or deflect it from coming into our life. Being overly attached creates self-defeating energy roadblocks.
Your task is not to seek love, but merely to seek and find all the barriers within yourself that you have built against it ~ Rumi
Allowing. Going with the ebb and flow of divine design and timing, and not wanting outcomes too much, is key. Instead of allowing things to unfold in its own way and time, we can become obsessed and easily disappointed if things don't happen as we expect them to. It's essential to let go and let God, and trust the universal flow. The Universe will bring your love to you at the right time and place, when both you and they are ready. In fact, love often happens when you are not even looking for it!
Self-Worth. Constant negative self-talk, lack of self-love, or feeling unworthy of love are all energy vibrations we should never entertain in our daily awareness, if we are hoping to find that someone special. Know and accept that it is your divine birthright to be loved, and to love and belong. We cannot attract or manifest what we do not feel worthy or deserving of, and we cannot expect others to love us if we do not love ourselves.
Healing. Live in the present with your eye on the future – not in the past. There is no future in the past. Start new relationships of a clean slate. If you past was rife with heartbreak, abuse, trauma, loss, or grief, then invest the time and effort to work towards healing. This may require some serious soul-searching, self-healing, shadow work, or professional therapy and counselling. Healing, letting go of the past, and finding forgiveness are all key to attracting and keeping true love.
The moment we release the results, we let the support of the Universe back us up. We let go and allow ~ Gabrielle Bernstein
Spiritual Practice. Spending some quality 'me' time engaging in yourfavorite spiritual or metaphysical practice is vital to achieve the right kind of vibrational frequency to welcome true love into your life. Raise your vibration daily with some prayer, meditation, breathwork, journaling, visualization, divination, or affirmations, and so on.
If you are looking for love, get a reading with me, as I am all about love! Being a double Virgo myself, I can sense right away when love is near or around a person, and also share ways you can attract it in more depth.

About The Author: Moon Goddess

Moon Goddess is a third generation empathic healer and seer. She started to give healing readings to people more than 20 years ago. She has always been interested and studied all things metaphysical from a young age. Being hypersensitive she can feel and see things before they happen. Utilizing the Tarot, and with the help of her Guides, she is a source of support for many people all over the world. After he passed over, her grandfather kept his promise and came back to say goodbye and gave her the most amazing experience. Moon knows there truly is a Heaven, and it is wonderful! Sharing her experience has helped many people after they have lost someone, or anyone experiencing some form of grief. Get a reading with Moon Goddess now at PsychicAccess.com.