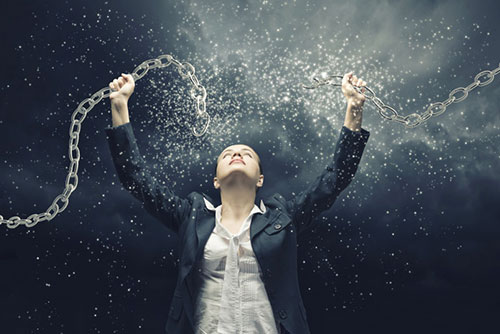 Doing readings for people all over the world, I am asked 'why' questions every day. Why am I so unlucky? Why does nothing ever go right for me? Why is God punishing me? Why can't I ever win in life? Why am I never successful and happy like everyone else?
Prior to coming to this earth plane, each of us asked to experience certain life challenges and lessons for our soul growth. For example, some of us asked for the lesson of unconditional love. However, to achieve unconditional love, someone must first cause us harm or hurt, for us to learn to truly forgive them. Only then can we truly experience unconditional love.
I have had many clients tell me over the years that they will never forgive someone for what they had done to them. They refuse to let it go. It is indeed a difficult lesson. In fact, all life lessons are very challenging. To make matters worse, if we do not successfully learn the lesson to complete the process, the same lesson will be presented to us again, and again, until we do.
This is why you someone will repeatedly have the same relationship issues with different partners. No matter who they form an attachment with, the complications, challenges and dramas are always more of the same. The spiritual growth lesson is never dealt with and released. Many people spend a lifetime in these never-ending loops.
Ask yourself what you want to see change or happen in your life. What do you consider to be the most positive, best outcome for your future?  Then imagine for a moment that you have already achieved this life goal. Now, how does it feel to be in that positive place? If you can see yourself in that place and sense the love of your guides and angels in that place with you, then and only then, are you truly ready to move forward with the positive energy you need to actually achieve it.