Discover Your Higher Self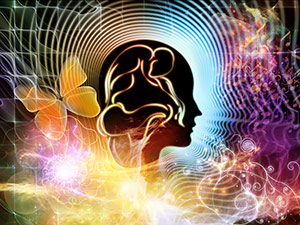 The Higher Self has taken on many names: Nirvana, Ascended State, Total Consciousness, and many more. But what does it really mean to be connected with our higher self?
As most of us only use a tiny fraction of our brain's potential, so do we also connect with a small piece of our inner spiritual selves. Modern science has shown us that there are infinite numbers of dimensions and countless invisible realms. And that is our higher self! It is the part of us that engages in the spiritual, unseen worlds.
When we are able to properly tap into this greatest part of ourselves, amazing things can happen. On a daily basis, we may, unaware, receive flashes of inspiration, creative bursts, lucid dreams, and knowing that something will happen. What we call "coincidence" or déjà vu is our higher self at work. We are not physical beings having spiritual experiences, but the opposite. All of us are capable of harnessing this powerful and dynamic energy.
The key to the universe lies dormant within the self, waiting to awaken through self-discovery ~ Taejoon Lee
Keep in mind that your higher self is unflinchingly positive. It wants the best possible outcome for you. With this in mind, be aware of how you project throughout your day (and even while sleeping.) Be kind to others, for the higher self is kind and compassionate. Breathe. Eat and drink the proper foods and beverages. Get the right amount of sleep. Your higher self is, as its name suggests, the best part of you. Wouldn't you want to take care of that?
Also, our higher self is the opposite of the part of us that wants short-term gratification and gives in to temptations. Take a moment, when faced with a difficult situation, to listen to your higher self. Will this be beneficial in the long-term? Will it help or hinder me in the end? The answers will often surprise you if you listen.
The "Master" in the Sanctuary of our souls is "the Higher Self" – the divine spirit whose consciousness is based upon and derived solely from the Mind, which we have agreed to call the Human Soul ~ H.P. Blavatsky
Most of us are not used to hearing our higher self. No two of us are the same, and there are many different ways of getting in touch: meditation in different wisdom traditions, journaling, channeling objects such as Tarot or crystals, or prayer. The important thing is to find the method which works best for you.
Our higher self is often mistaken for our instinct, or even extra sensory perception (ESP), but listen to that quiet voice when it speaks. It knows what it wants, and what's best for you.

About The Author: Mystic Shelley

Mystic Shelley is a five-star psychic, Reiki healer, clairvoyant and empathic reader. She offers her clients honest answers about past, present and future events with the help of her trusted guides. She reads in the area of love, relationships, career, money and all matters of life. Mystic Shelley was born with talents that would later mark her as a gifted psychic, but she chose not to embrace them early on. In her 30's, a not-so-chance meeting with a celebrated psychic set her on a course that awakened her gifts. Born with the gifts of clairvoyance and empathy, her psychic mentor helped her to expand those abilities, taking her talents to the next level. With experience came proficiency and today she has a growing list of devoted clients who sing her praises. In addition, she's also actively assisted other psychics to open up to their abilities. If you are looking for direct and honest answers get a reading with Mystic Shelley now at PsychicAccess.com