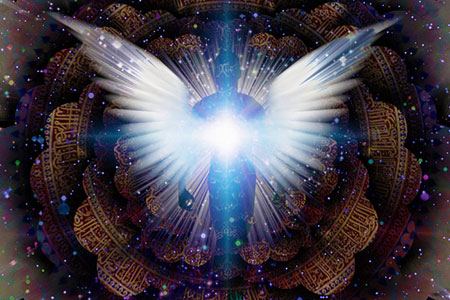 Our soul is always a clean slate when we are born. Knowing this and living accordingly is true spirituality. However, the virgin territory of our soul is often more or less blemished or darkened due to many traumas and challenges throughout our lifetime.
Along our life path, we often lose much of the spiritual innocence we had as children. Instead, we begin to dwell in shadows of darkness in various forms: indifference to the destiny of others, confinement in our own; laziness, vanity, greed, envy, violence, hatred.
None of us can deny having at times dark thoughts or toxic emotions, malicious habits or selfish behaviors. However, no matter how widespread and ingrained the darkness may become in us, it is also certain that something immaculate always persists in some corner of our inner being. Even if it is tiny, there is an eternal point of light within where our higher self always remains pure and original. The sacred we carry within cannot be defiled.
As much as life may have made us callous or cynical, we always have this sacred stronghold inside. Herein lies the hope of those who practice spirituality: to reach that virgin point and rediscover in it one's original nature.
This original nature, pure and innocent, we have sometimes forgotten to such an extent that we need someone or something to remind us to look inside ourselves to rediscover who we truly are.
We sometimes need someone to explain that we suffer because we have stopped believing in purity, beauty and what is good. We need someone to remind us that our deepest identity is virginal and fruitful, empty and full, both things, however contradictory this may seem.