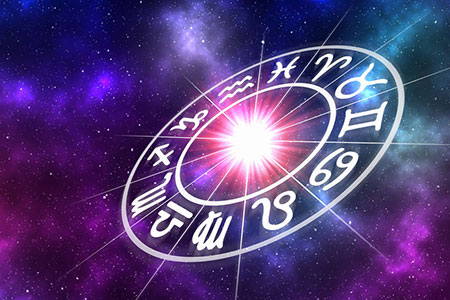 The zodiac signs we are born under afford us certain personality traits, talents and gifts in our lifetime. Over the course of one's life you can typically see these traits in an individual's personality and life choices.
Astrology has been around for centuries and offer us a special insight into our life path. The Zodiac signs can be a lot of fun to investigate, even for the lay person. If you look closely at the traits of your own sign you will most likely discover many accurate descriptions of your personality in your sign that may be hard to deny.
You may also come across certain traits and fun nuggets of information that may surprise you. For example, it has been noted by astrologers that some of the zodiac signs tend to lean more towards having stronger psychic ability. These are known as the so-called 'psychic signs,' namely Cancer, Pisces, Scorpio and Libra.
If you were born under one of these signs, but do not consider yourself psychic, then you may want to take another look. It could be that you are more gifted than you realize, but you are not making proper use of your psychic talents.
Another fun principal of astrology centers on those who are born on the cusp between two signs, meaning they have trails of both signs. For example, those born on April 19 or 20 on the Aries-Taurus Cusp are literally 'born leaders' because they have the natural leadership traits of Aries combined with the inner strength and bullish perseverance of Taurus.
Another interesting 'born leader' is the Pisces-Aries Cusp born March 19 to 26. They strike the perfect balance between being a dreamer and idealist, while also being a determined, tough, and sometimes highly opinionated 'go-getter.' They bring the best of both worlds to innovative leadership positions that require imagination and an unconventional approach.