Be Honest With Yourself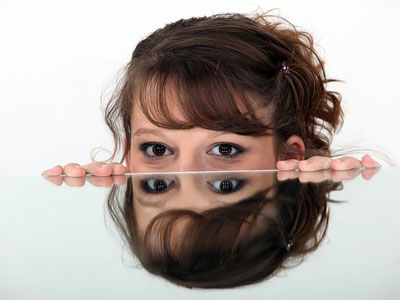 As a professional psychic, I often come across clients who are stuck in a relationship or career that doesn't seem to bring them fulfillment or happiness. Overall it seems our society has been conditioned to settle for less than we are worth, and the majority of us have been raised to escape from our problems, instead of acknowledging them head on.
If you are at a crossroads, or questioning why you find yourself in a toxic situation, then it may be time to get brutally honest about who you are and what you really want. Refuse to make any further excuses and take responsibility for what you can change. Denial or lack of self-love will often times hold us back, but the truth will always set one free into greener pastures. Ask yourself the vital questions.
It's a puzzling thing.  The truth knocks on the door and you say, 'Go away, I'm looking for the truth.' And so it goes away. Puzzling ~ Robert M. Pirsig
What do I need to be honest about?
Is the relationship or job I have really making me happy?
How can I take better care of myself?
Am I heading in the direction which fully supports me?
What small steps can I make today to improve my situation?
Change is never easy but the breakthroughs that follow will allow you to live authentically, without apologies, and without those who don't fully support you.
Being honest with yourself can cause some temporary disruptions, but this blessing in disguise will raise your energy frequency, increase your self-worth and allow new opportunities to manifest.

About The Author: Laura

Attracting people from all walks of life, Laura has always been the type others come to for advice and direction. An initiated shaman, she's helped others to transcend fear and resolve dark aspects to achieve greatness in life and overcome limitations from the past.Spiritually, she's a mixed bag of traditional meets mystical, blending the best parts of Christian, Jewish and Muslim faiths with intuition and magic. She's been referred to as a witch, but considers herself a shaman. She uses her psychic gifts and divination tools to help you see the truth, awaken your spirit and overcome any problem. Contact Laura for a psychic reading at PsychicAccess.com