fashion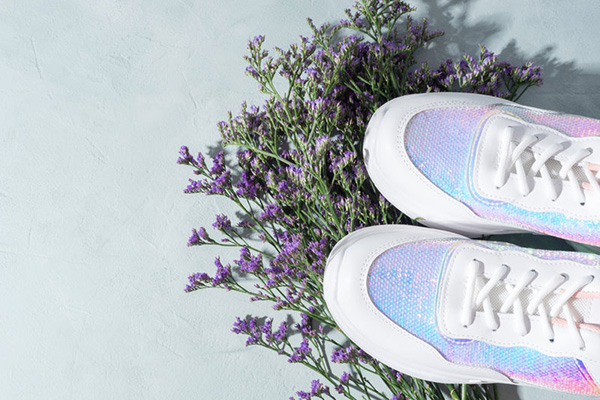 Shoes have always been irresistible for me. In my view you cannot have too many pairs of shoes! You need different shoes to go with different outfits.
When doing a psychic mediumship reading, often the spirit I'm communicating with will say to the client, "Don't try to cram your feet into shoes that don not fit. If you do the end result will be a bunion on your foot."
It is a metaphor in my psychic 'data base' for don't waste time on people, places or things that just are not working for you.
When I am traveling, I love to 'people watch at the airport,' while I have waiting time between flights. Many people spend this time texting on their phone, others play games on their tablet or laptop, or some still read a good book. Then there are the 'people watchers' like me that observe things like shoes.
People from different places all over the world are truly interesting to watch. Many travel as comfortably as possible in comfy clothes and shoes. Others prefer to be dressed fashionably, sacrificing comfort for looks. Businessmen typically stroll by in a suit, tie and shiny shoes.
It's interesting with men, as one tends to see some in sneakers or some other comfortable shoe, including the occasional colorful shoe or sandal. It is however the women who usually reveal more about their character and personality with their shoe selections.
For many women shoes represent how they feel about and see themselves. I still find it simply amazing to watch some ladies walking in six-inch-high heels. Most walk as if they were born in them. Some can even break into a running pace while wearing them. Got to love the TV-series RuPaul's Drag Race. The contestants always impress me with their strut in sometimes mind-boggling high heels. Awe-inspiring. Continue reading →