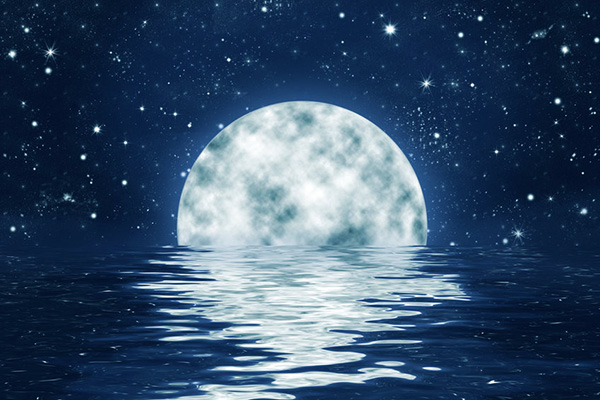 The Moon, our closest celestial body, is strongly associated with the element of water. One way we can harness its powerful energy is by making moon water. Moon water is a powerful tool for energy cleansing and balance, and for strengthening spiritual connection.
The energy charging of moon water can be done at any time, but it is most ideal with the Full Moon. All you need is distilled or fresh water, a container, and a strong sense of intent.
Choosing the right container for your moon water is key. Think about what you plan to do with it: bathing, drinking, watering plants. If you are going to leave the container outside and overnight, consider a mesh or other permeable covering or lid so nothing except moonlight can get inside.
You can also include lunar affinity crystals, such as moonstone, clear quartz, or opal in the making of moon water. You can leave it in the container where it will receive an optimal amount of moonlight, then retrieve it in the morning.
Also, consider the astrological placement of the moon when making your moon water. For example, if you are setting an intention for extra insight and focus in your business or career, then a Full Moon in hardworking Capricorn is an ideal time to make some moon drinking water for the office.
As with any spiritual practice or manifesting ritual, stating your intentions clearly and firmly beforehand is vital. Remember to also extend gratitude to the Moon for her power and positive energies.