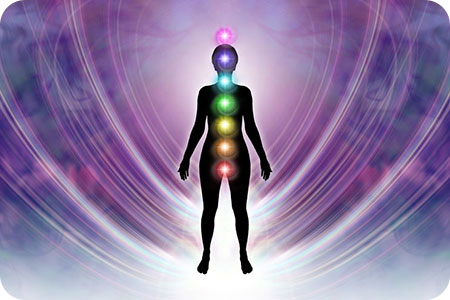 Using color therapy to heal or unblock the chakras is a very effective way to restore balance to your entire being.
The chakras can influence your physical health, the functioning of your reproductive system, energy levels, and emotional balance. It can also affect speaking your truth, clear thinking, spiritual well-being and intuitive awareness. It is therefore important to keep your chakras in good balance and operating at their full potential.
Because each chakra rules a different area of the mind, heart and body, it is easy to spot when one of them is out of balance. For example, if you constantly have health or immune system issues, you may have an imbalance in your root chakra. Or, if you find yourself having trouble speaking up or saying how you really feel, your throat chakra might need some color therapy.
The seven chakra energy centers each resonate with one of the seven colors found in a rainbow or prism. Each chakra is located in a specific area of the body, and influence our energy flow as follows:
Root Chakra
Located at the bottom of your spine it resonates with the color red. Its physical health aspects include the lower body (legs, feet), the groin, male and female genital areas, and the root or base of the spine.
Creation Chakra
Located in your pelvic region it resonates with the color orange. It affects creative aspects and the physical health of the pelvic area, the reproductive glands, hips and lower back. Continue reading →