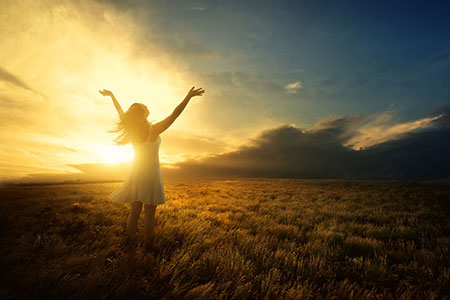 As the days get longer and the weather gets warmer in the Northern Hemisphere, there is a feeling of lightness that permeates everything. The saying "April showers bring May flowers," is especially true this year, with wet weather helping the grass to turn green and the perennials to bloom.
Around the world, hope currently springs eternal, as more vaccines are being administered and COVID-19 statistics are starting to improve. We are all ready to get back to a semblance of normalcy, after more than a year of our lives being turned upside down and families separated.
Some of us are still in lockdown or subject to various restrictions. Some days are better than others. We are not entirely out of the woods yet, but at least it seems we are getting there, slowly but surely.
This past year of social restriction and isolation has however been an opportunity to reflect and make some needed changes to our lives. Although most people did not anticipate such an upheaval for so long, the additional time in isolation has allowed many of us to re-evaluate our life choices and really focus on what we want to accomplish in future.
Some of us have concentrated on charity. Some have turned to activism. Some have focused on self-care and self-healing. Regardless of our choice of focus, many of us have become more determined to make a difference in the world. This truly is one of the many blessings that has come from all the chaos.
It is important, however, that when we set these new intentions for our future, not to overreach with impossible goals or temporary plans. If feasible, choose a course of action that will be sustainable long after the immediate pressure of the pandemic has dissipated.