Learning To Forgive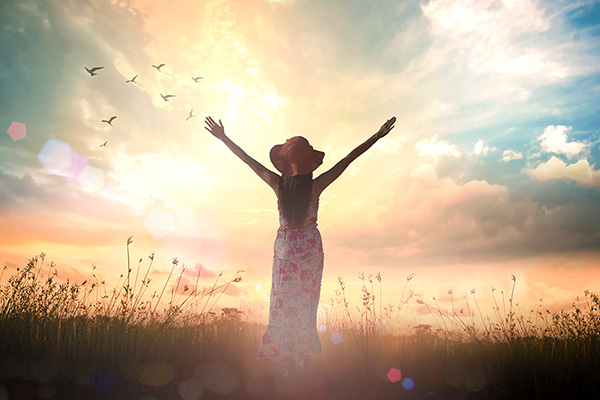 Accepting, letting go and forgiving is difficult, but necessary to thrive and live our best life. When we do not forgive, we carry toxic energy within that poisons us mind, body and soul.
Energetically non-forgiveness wreaks havoc in our chakras that can cause physical disease and mental illness. Our chakras store the energies of negative life events and experiences, if we do not release it, and heal those imbalances and blockages.
Forgiving does not mean we condone or exonerate the evil deeds of others, nor do we have to allow the people who have wronged us back into our life. This is seldom wise.
However, it is also not karmically smart to harbor resentment, seek vengeance, or wish others harm…for it will come back to us. Forgiveness is to surrender control and allowing karma to deal with those who wronged us.
When we forgive and release the trauma others have caused us, their choices and actions can no longer control us, nor steal our happiness, joy, and well-being. This is why forgiveness is the best gift we can give to ourselves.
Forgiveness does not set the wrongdoer free or exempt them from their karmic debt. Instead, we set ourselves free, so that their karmic choices no longer interfere with our energetic well-being and our divine right to manifest our best life. When we do not forgive and move on, it will continue to haunt us. It gradually infiltrates and contaminates every aspect of our life, and even causes us to attract more of the same unwanted experiences.
Throughout life people will make you mad, disrespect you and treat you bad. Let God deal with the things they do, because hate in your heart will consume you too ~ Mother Teresa
A new relationship, for example, could very well end up the same way as that previous toxic relationship. This is why it is best to completely let go of that old, toxic energy, so that we can truly move forward with our life.
Forgiveness severs the energy cord that binds us to those who traumatized us. You instantly notice how much better you feel once you cut that cord. When we forgive we will always remember what happened to us, but we will  no longer relive and obsess over the trauma or negative emotion.
Always listen to your gut, because it has probably been trying to tell to you to let go and move on. Your solar plexus will never fail you. You have every right to decide that you have had enough and to make the choice that you do not have to live your life this way anymore.
Forgiving isn't something you do for someone else. It's something you do for yourself. It's saying 'You're not important enough to have a stranglehold on me.' It's saying, 'You don't get to trap me in the past. I am worthy of a future' ~ Maria Edgeworth
It may feel incredibly difficult at first, but it is often easier than you thought possible. It is as easy or as difficult as you choose to make it for yourself. Yes, it does require some work and a lot of patience and self-compassion, but if you truly want a better life, you will soon find your way.
When we forgive, we become a better person, free of all that negative energy that weighed you down and caused you to manifest things that no longer serve you. We always have a choice. Ask God, Spirit, Source, the Divine for guidance and support to release the past, and heal and balance the energies your life.

About The Author: Andrea Grace

A Psychic, Medium and Paranormal Investigator living in New Jersey, Andrea has been a top featured internet psychic for many years. She was born with psychic gifts that made her unique in her family. At 17, she was in a horrific car accident and recalls traveling to the other side, describing the beauty beyond explanation. She received last rights, but returned with gifts that were enhanced considerably--a blessing she treasures to this day. It was her calling to stick around to help people, and this is exactly what she's been doing ever since! Her ability to help clients recall their past lives has helped many to understand where they're headed in the future. With the help of her Spirit Guides and Angels, she gives clarity on any issue, always respecting her clients, while telling it like it is. If you'd like an accurate reading with a caring, kind, and accurate Psychic and Medium, you can find Andrea at PsychicAccess.com.