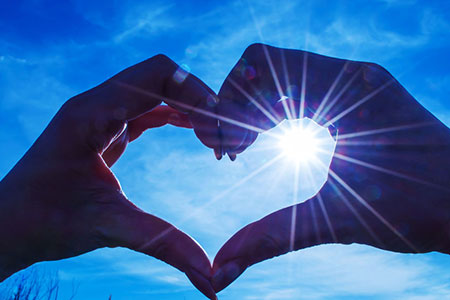 We grow in our spiritual awareness and insight in different ways. Some of us read spiritual material by great authors, for example, and learn from their wise teachings, while others meditate and go deep within for guidance, and so on. However, in my experience the most powerful catalyst for spiritual growth is a time of trauma or crisis.
With the Covid-19 pandemic currently raging around the world, many people have lost loved ones, income, savings, businesses and homes. These losses can be devastating, especially when children are involved. Many people are in grief, many are lonely and isolated. Normal life has been greatly curtailed for many, with no clear end in sight.
It has also been an extremely stressful, challenging time for our essential frontline workers and healthcare professionals. The novel coronavirus has affected everyone to some extent, and it is during such trying times that many of us turn to Spirit, or the God of our understanding, and ask: why?
In these times our faith in a higher power, in ourselves, and in our world at large, becomes even more pivotal to our mental health and personal well-being. Hope and faith give us the strength and courage to carry on another day, regardless of not being able to see the end result at the moment. When we dig deep, we can often find untapped spiritual and psychological reserves, that we were unaware we actually had.
Although living through a global pandemic is an experience our generation has not encountered before, many of us are rising to the occasion by helping others in person, online or by donation.
People are also transforming from within. Many are becoming stronger, more resilient and positive, knowing that they will be able to surmount this challenge, and even support others throughout the ordeal too.