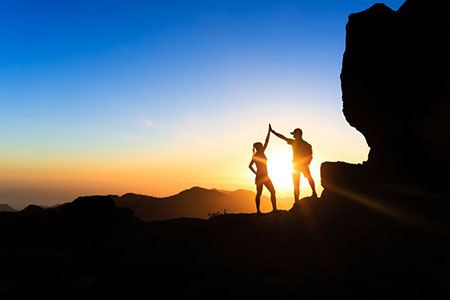 Should I wait for him? This is a question I have been asked many times in my work. Especially when there is a deep, strong soul-to-soul love, with a sense of eternity and meaning to it, this question naturally arises when such partners are parted.
The answer, I find, is within. It is not a matter of should or shouldn't, good or bad, right or wrong, nor even a matter of the outcome. It is a matter of heart. And it is a very individual choice.
An intuitive reading can support, but not substitute the process of discovering such a personal choice. As an empathic intuitive, for example, I can offer you a description of the energy I feel around your relationship situation, to provide you with information that may help you discern. I can also support you in trusting your own heart, and then in moving forward accordingly.
But the ultimate answer always lays within your own love and desires. From my experience of love in separation, I have learned that the path of patience, if chosen, will call for a profound degree of it, along with several stepping stones of spiritual qualities and concepts to uphold it.
Love between souls is a spiritual exchange. It steps back and views the beloved through the lens of eternity. It sees the individual spirit soul – the birthless, deathless being within – who is on an evolutionary journey, passing through human experience in this world.