How To Thrive In Challenging Times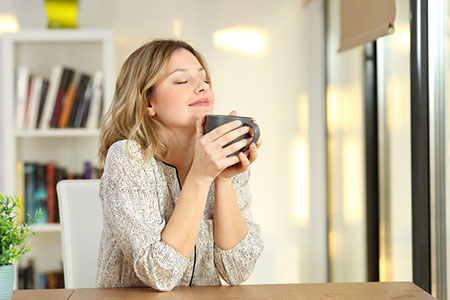 The world can be a challenging place, especially nowadays. However, not only can we cope more easily with any personal, national, or global crisis, we can thrive at the same time. Yes, it can be done, and the following spiritual and conscious living suggestions may help you restore balance and personal bliss in these times.
Choose Your Company Carefully
It is essential that, while going through any type of life challenge, you wisely choose whom you interact with. If you were to allow it, certain people will only serve to increase your stress and anxiety, while others might be supportive in a positive way and make you feel uplifted and empowered. So be careful about who you spend your time with, and avoid the energy thieves on social media.
A great way of connecting with the right kind of folk would be to join a support group or like-minded 'tribe' consisting of people whose collective objective is to help one another remain positive and maintain a sense of sanity – no matter what might be going on in their personal lives, or in the rest of the world.
Make Time For Daily Meditation
Anyone can meditate, and that includes you! Therefore, if you would like to reduce the harmful effects that stress can bring to bear on your body and mind, particularly during a challenging time, a simple daily meditation practice can be immensely helpful.
Taking time out to be mindful, for as little as five minutes per day, can help you to remain relaxed, calm and positive in the most challenging situations. However, as you gain more benefits from your practice, you may wish to increase the time spent meditating.
Start by doing what's necessary; then do what's possible; and suddenly you're doing the impossible ~ Francis of Assisi
Maintain A Calm Environment
If your environment is chaotic or disruptive, it will only increase your anxiety levels during challenging times. Therefore, do try to cut down on noise and drama. For example, if family members or roommates choose to listen to fearmongering media broadcasts, politely ask them to put their headphones on while doing so!
Listen to soothing music instead. Keep you music choices calm and relaxing. Heavy rock is not a wise choice. Instead, go for ambient, new age music, or even classical music. Try some relaxing Mozart, or soft jazz and easy listening music? Personally I recommend music with the healing frequency of 528 Hz, the harmonic vibration or unconditional love frequency.
Laugh And Have Some Fun
Have some fun and learn to laugh more. Watch some funny videos and comedy shows. I am not suggesting that you need to hide away from the harsh realities of life, but humor has a great way of dispelling fear, and can help you to relieve stress and feel better.
Furthermore, from a spiritual perspective, the more good you feel inside, the more good you can attract into your life. And the better a place you are in personally, the more capable you are of helping others!
The most beautiful people I've known are those who have known trials, have known struggles, have known loss, and have found their way out of the depths ~ Elizabeth Kübler-Ross
Boost Your Self-Care
Most people do not really feel like looking after themselves when challenged by life. In fact, self-nurturing could be at the bottom of your priority list at such a time.
However, making better lifestyle choices, such as connecting with nature, drinking more water, watching your diet, and doing some physical activity, such as yoga, dance or walking, you will soon feel more ready to tackle life's challenges.
Nutrition is especially important in stressful times. Many of us are emotional eaters. However, I remind myself that the right kind of food can be quite restorative and emotionally healing. Foods that I find have a calming effect include berries, spinach, oatmeal, dark chocolate, chamomile tea and yoghurt.
Change Your Inner Dialogue
What you think and say to yourself can have a massive impact on how calm you remain, and how well you overcome any personal or global crisis. Therefore, instead of thinking fearful, negative thoughts, aim to focus on brave, confident, resilient and positive thinking. Thought and words have power, so choose them wisely – even when you are only talking to yourself
Try the 'cloud technique' when dealing with life's challenges. Imagine your problem, whatever it may be, as if it were a cloud. Now, what do clouds do? Yes, they pass! They simply float by. Remember that all things have a beginning, a middle and an end, and no matter how challenging your problem may be, it will also pass. Looking at things from this perspective, helps to strengthen your resolve and give you a new sense of hope and positivity for the future.
You cannot change reality, but you can control the manner in which you look at things. Your attitude is under your own control. Weed out the negative and focus on the positive! ~ Helen Steiner Rice
Keep Yourself Occupied
If you have any knowledge of the Law of Attraction, you may know that what you focus on is what you get. Therefore, if you were to mope, sit around idly, while dwelling on your problems, you run the risk of only attracting more challenges and more stress.
Turn your attention instead to something more constructive, such as decluttering your house, painting the faded fence, sorting out the dusty attic, making items to sell for charities, or starting a new hobby that you never really got around to.
Indeed, now is the time to tackle such projects. Turning your focus onto what makes you feel good and happy, not only takes your mind off your problems, but helps to get a lot of things done.

About The Author: Lucinda

Lucinda is a highly trained Intuitive and Empath, living in a beautiful village in North Yorkshire, England. She possesses the rare gift of understanding a client's personal pain and has been through many challenges, herself, which has only made her stronger! It is both her calling and her happiness to help those in need. And whenever she needs a little help herself, her Guides are always there to assist in her development and provide clear interpretations for her clients. Prediction has always been a great tool she could count on to accurately foretell events, but Lucinda also draws on her expertise with Dream Interpretation, Numerology, Angel Cards, Law of Attraction and Life Coaching to provide full and detailed solutions to any problem. A member of AMORC and Beyond Freedom Evolution, she provides inspiration, education and personal support for spiritual development. If you'd like answers or want to attract your desires, you can find Lucinda at PsychicAccess.com.